Broadway
Auto Chrono
Automatic | 43mm | H43516871
Broadway brings burgundy to the Hamilton collection for a modern, fresh look that stands out from the crowd. The Automatic Chronograph demonstrates how style and substance can be perfectly balanced in a watch that's made for the city. It comes with a choice of leather strap or stainless steel bracelet to suit your personal style.
Complimentary backpack with any watch (excludes Converter and watch winder eligible models)
Complimentary luggage trolley with any Converter watch
Complimentary watch winder with these timepieces
As low as 0% APR on your order of $1,000 or more (including tax and shipping) when you check out with Affirm
Free 2nd Day Shipping
2-Year International Warranty
Contact us: 1-800-234-8463 | Hamilton.US@swatchgroup.com
H-21
Das H-21 ist ein leistungsstarkes automatisches Chronographenwerk mit einer erweiterten Gangreserve von 60 Stunden, dank derer es sich perfekt für die sportlichsten Modelle eignet. Das H-Muster auf der Brücke für die Schwungmasse lässt keinen Zweifel daran, wer dieses Uhrwerk entwickelt hat.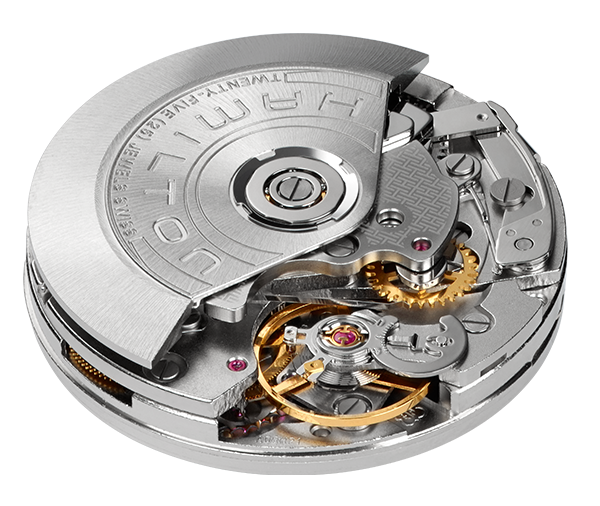 #timematters
#hamiltonwatch