Broadway
Auto Chrono
Automatic | 43mm | H43516871
Broadway brings burgundy to the Hamilton collection for a modern, fresh look that stands out from the crowd. The Automatic Chronograph demonstrates how style and substance can be perfectly balanced in a watch that's made for the city. It comes with a choice of leather strap or stainless steel bracelet to suit your personal style.
Recommended retail price (incl. VAT)
H-21
Das H-21 ist ein leistungsstarkes automatisches Chronographenwerk mit einer erweiterten Gangreserve von 60 Stunden, dank derer es sich perfekt für die sportlichsten Modelle eignet. Das H-Muster auf der Brücke für die Schwungmasse lässt keinen Zweifel daran, wer dieses Uhrwerk entwickelt hat.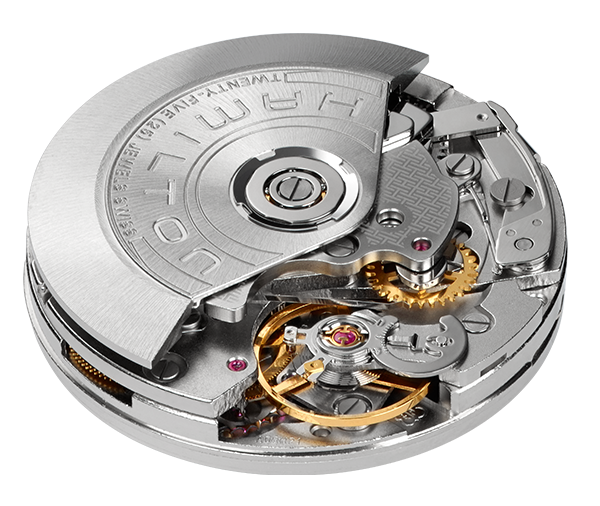 #timematters
#hamiltonwatch