Broadway
Auto Chrono
Automatique | 43mm | H43516871
Broadway brings burgundy to the Hamilton collection for a modern, fresh look that stands out from the crowd. The Automatic Chronograph demonstrates how style and substance can be perfectly balanced in a watch that's made for the city. It comes with a choice of leather strap or stainless steel bracelet to suit your personal style.
Prix de vente recommandé (TVA incl.)
H-21
The H-21 is a powerful automatic chronograph movement featuring an extended 60-hour power reserve, making it perfect for the demands of the sportiest of models. With an H pattern design on the oscillating bridge, there's no mistaking who made this movement.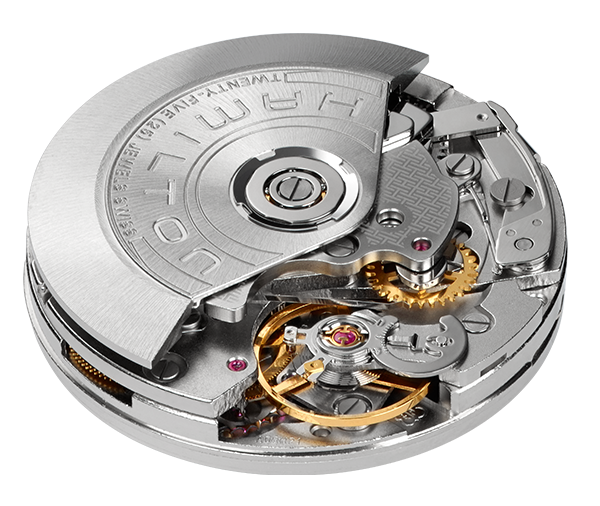 Partagez votre expérience
#timematters
#hamiltonwatch