Broadway
Auto Chrono
Automatique | 43mm | H43516731
During daylight hours or after dark, the spotlight is always on the Broadway Automatic Chronograph. With its handsome looks and sporty features it will take you seamlessly from work to workout to night out. It comes with a choice of leather strap or stainless steel bracelet to suit your personal style.
Prix de vente recommandé (TVA incl.)
H-21
The H-21 is a powerful automatic chronograph movement featuring an extended 60-hour power reserve, making it perfect for the demands of the sportiest of models. With an H pattern design on the oscillating bridge, there's no mistaking who made this movement.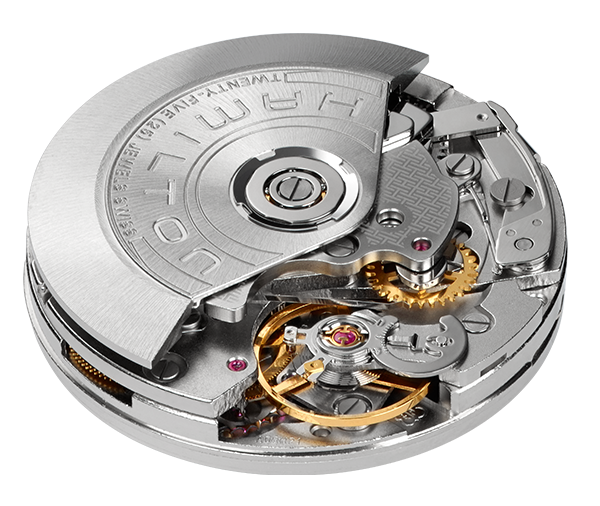 Partagez votre expérience
#timematters
#hamiltonwatch