Khaki Field
King Auto
Automático | 40mm | H64455523
La hora militar predomina en la esfera del Khaki Field King Auto, demostrando claramente el legado militar de esta hermosa creación de Hamilton. Está equipado con protectores especialmente diseñados para garantizar la seguridad de la corona en cualquier circunstancia. ¡Larga vida al rey!
Precio de venta al público recomendado (IVA incl.)
H-40
With an extended power reserve of up to 80 hours, the H-40 is both beautiful and bold. Almost double than market standard, 80 hours power reserve means you can remove your watch on Friday and it will still be ticking on Monday.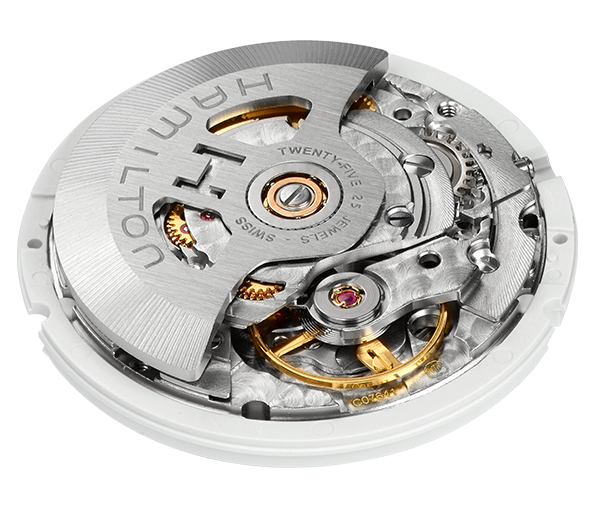 #timematters
#hamiltonwatch