Khaki Field
Auto
Automático | 38mm | H70455533
Cuando planifica una expedición, su equipamiento esencial debe ser fiable, resistente, funcional y compacto. A pesar de su tamaño, solo 38 mm, este reloj sorprende por sus características de inspiración militar: aspecto audaz, caja y correas robustas y un mecanismo que no le defraudará. Con 80 horas de reserva de marcha en el exclusivo calibre automático H-10, el Khaki Field Auto siempre le acompañará.
Precio de venta al público recomendado (IVA incl.)
H-10
A three-hand movement with a date function and boasting a superior power reserve of 80 hours, the H-10 appears with intricate contrasting snail and pearled patterns for the American Classic models it drives and streamlined surfaces for the pilots' watches.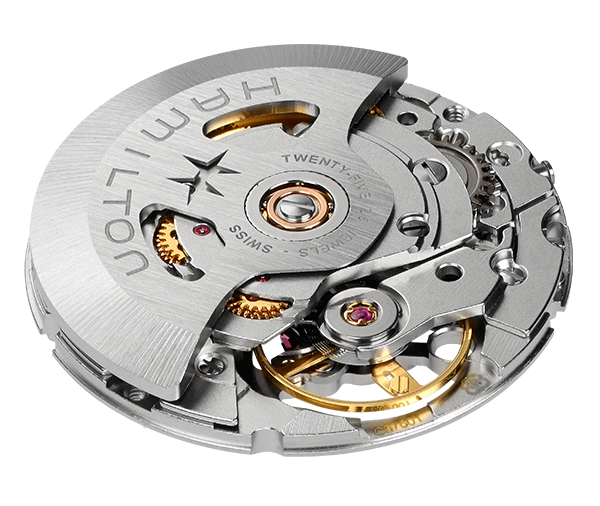 #timematters
#hamiltonwatch