When you're drawn to the dark side, don't fight it. Embrace black color in style with one of these wristwatches. Whether you're looking for a perfect watch to wear out at night, or simply an interesting new look, at Hamilton, we've got what you need.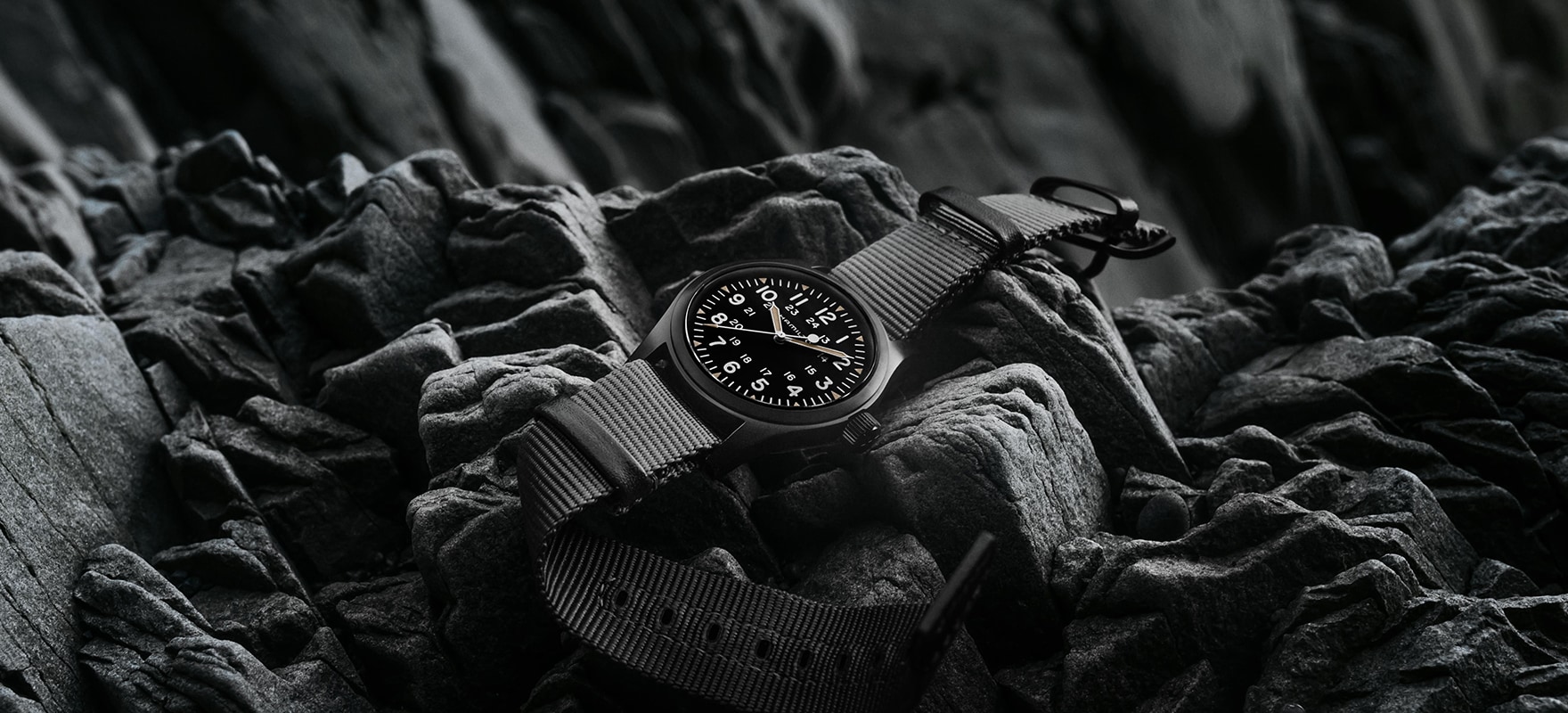 The traditional world of watchmaking offers metallic cases, light dials and contrasting numerals. At Hamilton we're known for doing things differently and that includes offering a range of stealthy staples that will help you make a statement. Check out our range of black watches.
Our iconic Ventura gets a new look in a brand new full black edition. The distinctive, asymmetric case is PVD coated to achieve the stealth look. Pioneering, unconventional and as individual as those who wear it, this Ventura is a daring style statement.
Also presented in black is the Ventura Elvis80. Elvis was the ultimate rulebreaker and we like to think he would approve of this tribute in all black. With a power reserve of 80 hours, it celebrates the rock 'n' roll legend in his signature color scheme.
Our Khaki Field collection is where things get serious. A color that can help keep you hidden after dark or right on time and in style on a night out, this selection of black watches has been tested by the best.
Multifunctional, military inspired and made for adventure. The 42mm Khaki Field Auto Chrono is the perfect all-rounder. With a rugged appearance, 10 bar (100m) water resistance and the exclusive H-21 automatic caliber timing every move to perfection it's ready for anything.
The Khaki Field Day Date Auto is powered by the precision H-30 movement. Offering 80 hours of power reserve, it's the ultimate night time back up when you're out in the field.
The black and gray color scheme of the Khaki Field Mechanical is a subtle approach to military styling. It is powered by the exclusive H-50 handwinding movement which is housed in a 38 mm case. A durable NATO strap completes the perfect after dark package.
At 50 mm, the supersized Khaki Field Mechanical uses pure Super-LumiNova® numerals for a glow that lasts twice as long as standard without recharge from a light source – even in this full black version. It's a wristwatch guaranteed to make a statement.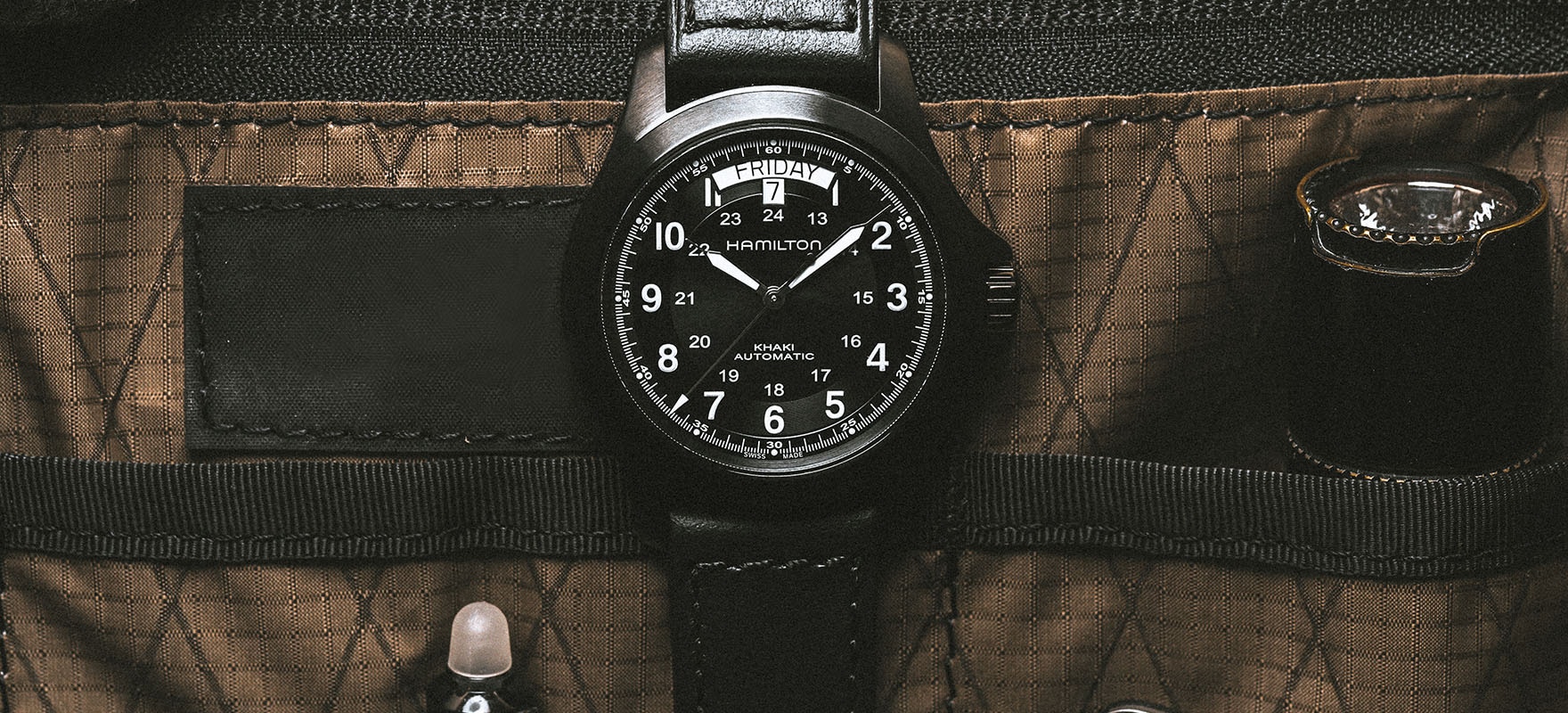 Proud of its military heritage, and presented in black, the Khaki Field Quartz has a strong core identity that equips it for a variety of looks. It's the perfect choice for twenty-first century lifestyle operations.
The 45mm Khaki X-Wind adds a stealth element to its look with black PVD coating. With a technical look and automatic movement that also suits urban aviators down to the ground it's the perfect everyday co-pilot.
Water resistant up to 100 bar (1,000 m) and equipped with a helium escape valve, the Khaki BeLOWZERO is perfect for even the most daring of deep water adventures. The black PVD treated 46mm stainless steel case is reminiscent of the bulk of a submarine. This Hamilton is a nautical classic designed for marine pioneers.
Our collection of black watches is broad, diverse and offers something to suit your day or night style. Don't be afraid to embrace your dark side with Hamilton!
---