Khaki Field
Murph Auto with standard packaging
Automatic | 42mm | H70605731
This is the moment fans of the movie Interstellar have been waiting for. It is a faithful recreation of the watch that appeared in the movie on the wrist of main character Murph. With the word 'Eureka' printed in Morse code in lacquer on the seconds hand, it's a must for fans of the movie and a collector's item for Hamilton enthusiasts.
Free Hamilton pouch with your watch order
Complimentary express delivery (24-48h - working days)
Gift wrapping
2 Years International Warranty
Extended return period
Free returns
Customer Service: 0333 400 1892
H-10
A three-hand movement with a date function and boasting a superior power reserve of 80 hours, the H-10 appears with intricate contrasting snail and pearled patterns for the American Classic models it drives and streamlined surfaces for the pilots' watches.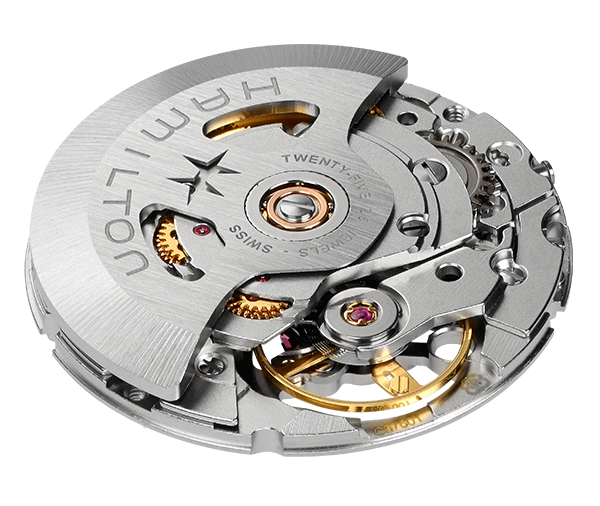 #timematters
#hamiltonwatch