Khaki Field
King
Automatic | 40mm | H64465733
Inspired by Hamilton's military heritage, our field watches are rugged and resilient. Perfect for after-dark heroics, the Khaki Field King Auto features a black PVD-coated case, black dial and black leather strap for the ultimate in stealth style.
Discover more from our stories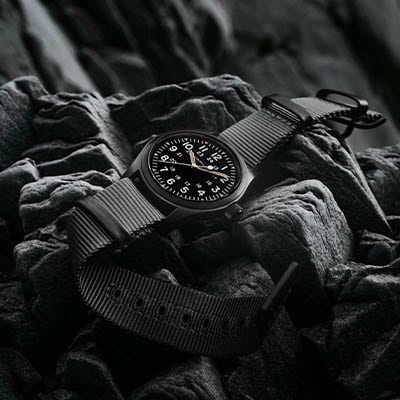 BLACK WATCHES
When you're drawn to the dark side, don't fight it. Embrace black color in style with one of these wristwatches.
H-40
With an extended power reserve of up to 80 hours, the H-40 is both beautiful and bold. Almost double than market standard, 80 hours power reserve means you can remove your watch on Friday and it will still be ticking on Monday.