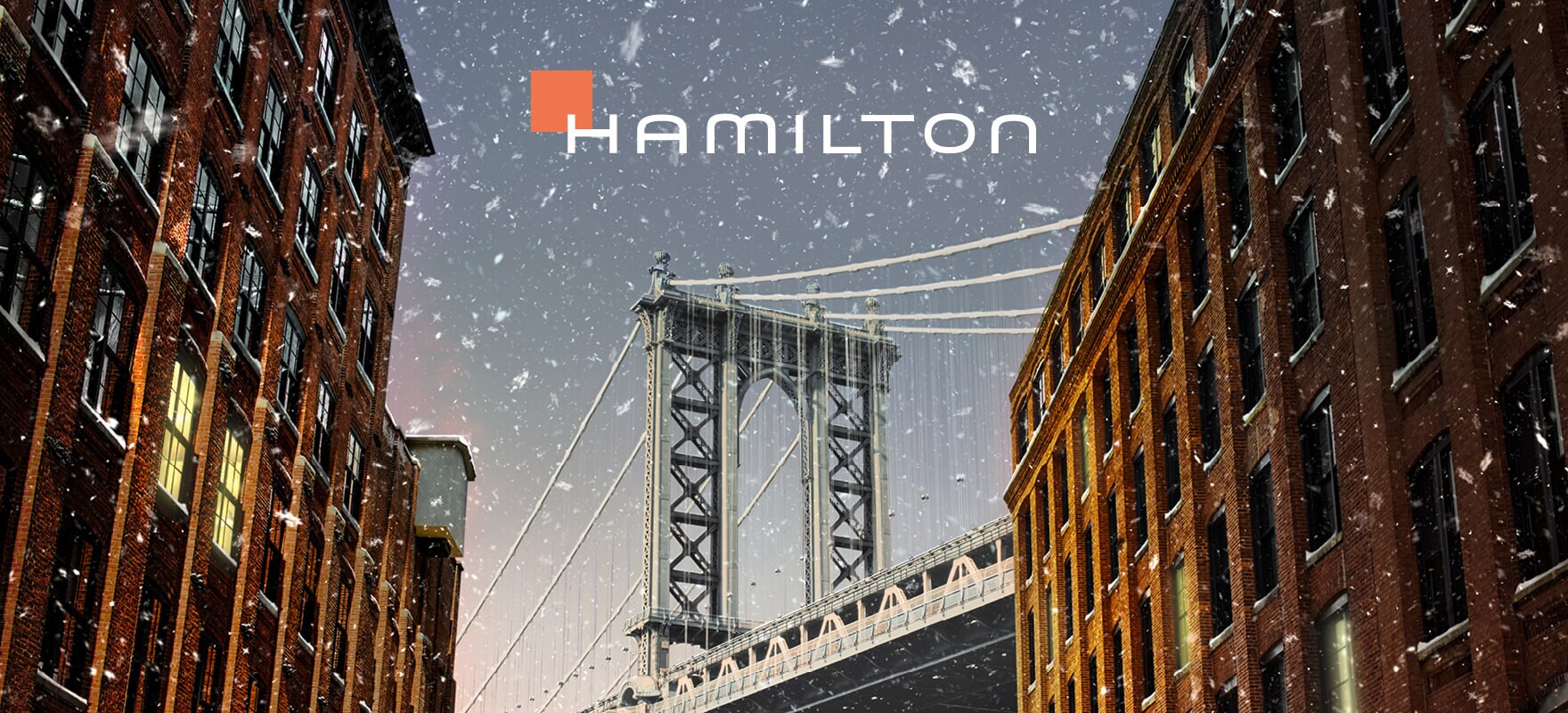 Present ideas for the festive season.
We have your holiday gift list covered. Let it snow!
Snow is falling in the city, the lights are on, and so is the search for that special gift! This holiday season share one of life's most valuable gifts – time – with a special person in your life. Full of character and meaning, a Hamilton timepiece will be cherished for many years to come.
Show him you know what makes him tick with a Hamilton timepiece that suits his personality. These suggestions represent the best reward for the man in your life.
Whether he's a weekend explorer, creative executive, successful businessperson, or an unconventional artist, you'll find a cool gift suggestion he'll never expect and never guess.
Quality craftsmanship is at the core of the Jazzmaster Open Heart Auto. Balancing tradition and innovation, it suits a contemporary wearer with traditional tastes. This is the watch for the person who dresses for success every day.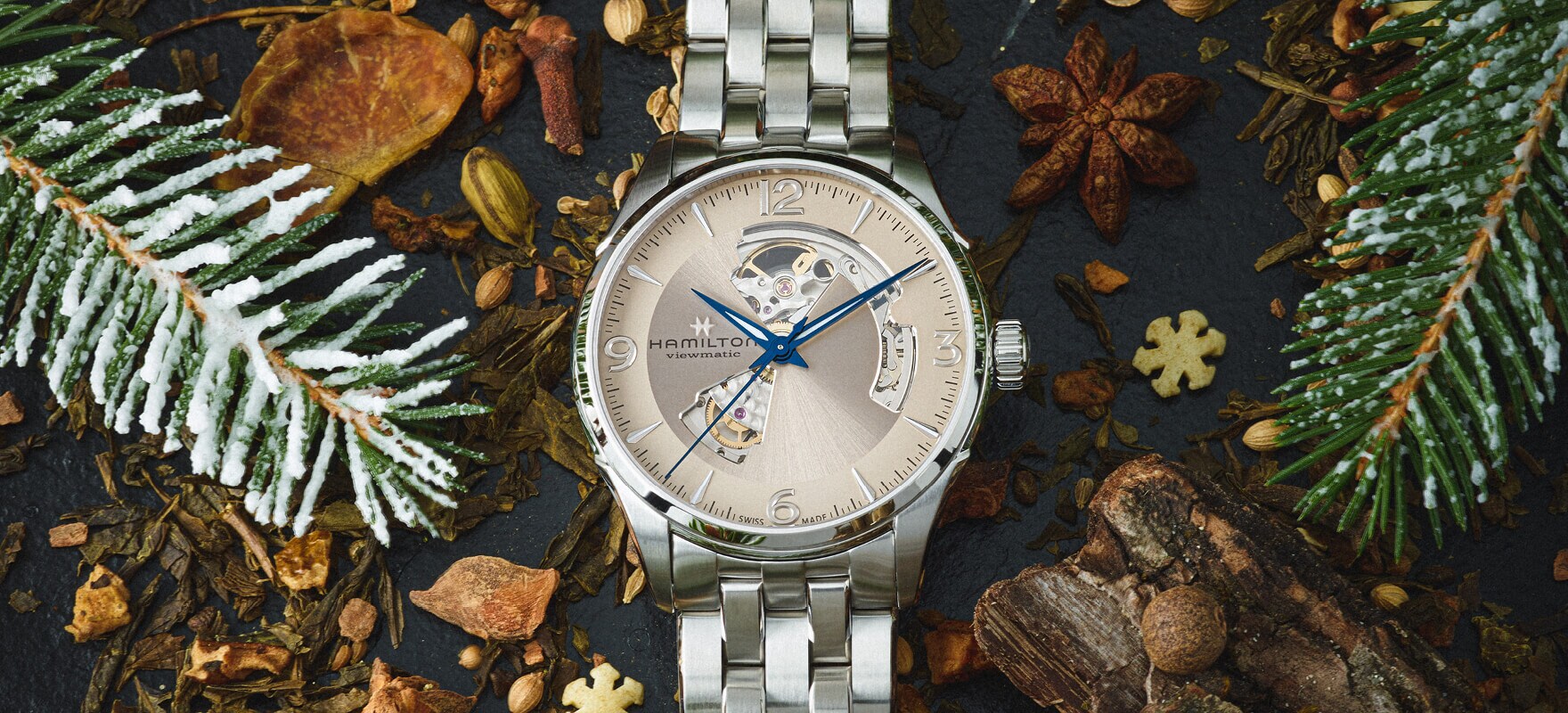 Stylish suggestions for that special someone
For style seekers with an eye for authentic good looks, the Intra-Matic Auto Chrono has a reverse panda dial with a colorful twist and vintage vibes guaranteed to hit the mark. Sporty, yet classic, the 1960s-inspired piece isn't just a pretty face but also includes the exclusive H-31 automatic chronograph movement with 60-hour power reserve.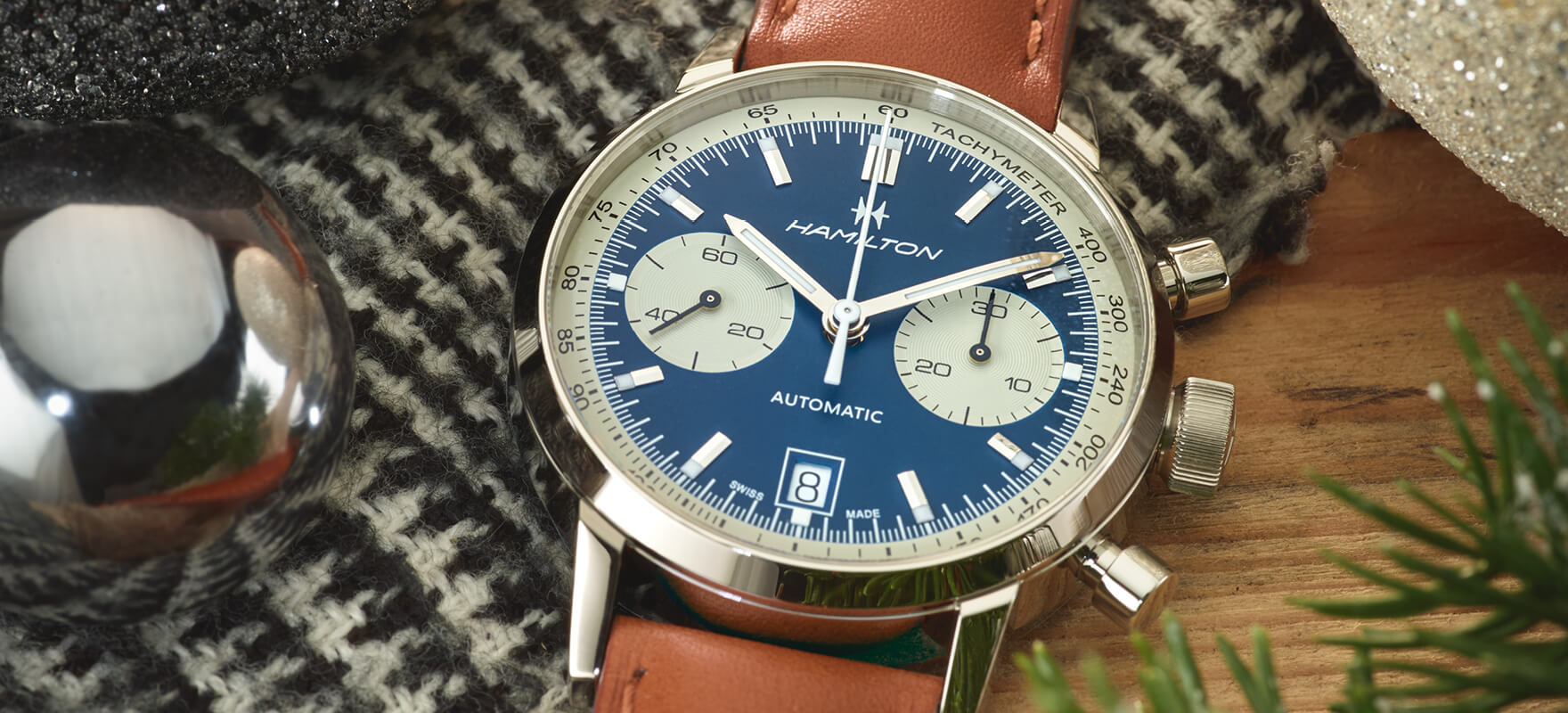 And….action!
Men of action and adventure can look forward to weekend adventures with the original soldier's watch. Tested by the best, the Khaki Field Mechanical is built to last.
A watch ready for non-stop flight is a great choice for dynamic urban aviators. The Khaki X-Wind Day Date Auto has 80 hour of power reserve thanks to an exclusive H-30 Swiss-made automatic movement. Outside of the cockpit, the striking blue dial will inspire your next adventure in the sky.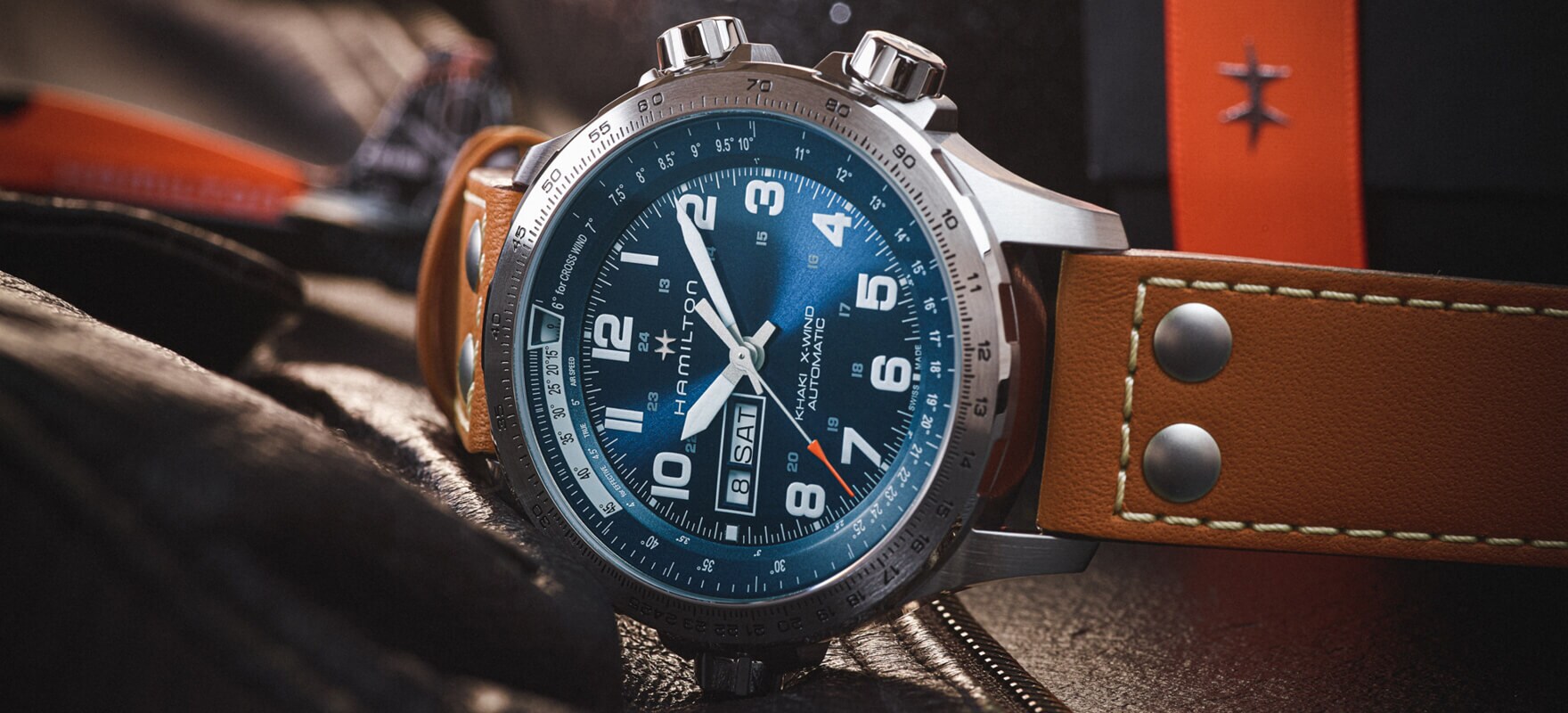 The gift of freedom
Our Spirit of Liberty Auto also benefits from an extended power reserve of 80 hours. This gives creative thinkers the freedom they need to explore new ideas without time limits! The champagne dial and bottle green calf leather strap add classic elements to a watch that celebrates liberty.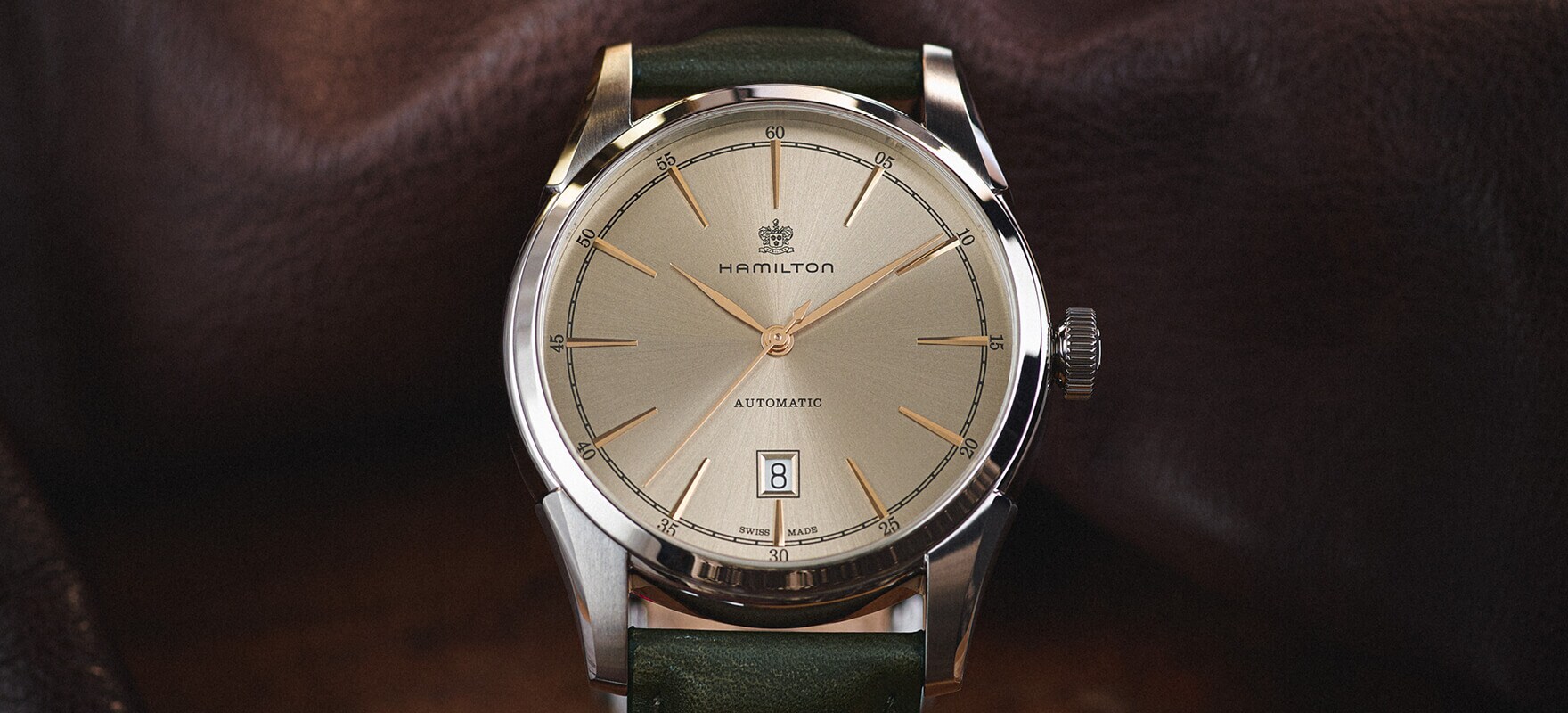 With a pearled white-silver dial, Art Deco case, and ruby red calf leather trap, the Boulton never goes out of style. Its distinctive case shape makes it a perfect match for that special someone with a signature look.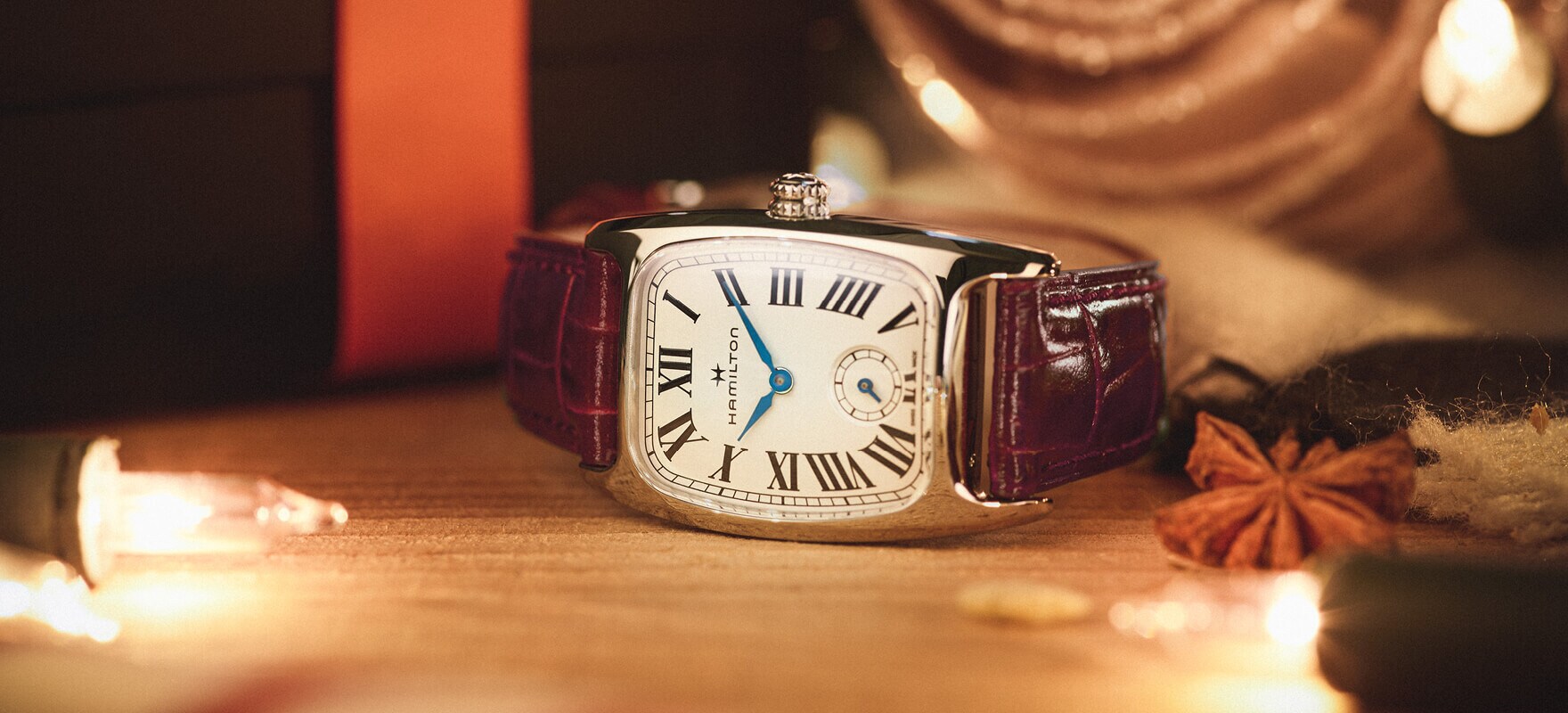 And last, but never least, for the person so individual you don't know where to start. How about our iconic Ventura? Unconventional, daring and a genuine mid-century modern marvel, this full black version definitely delivers. The sleek mono-color piece may look subtle but is a stunning addition to any wardrobe.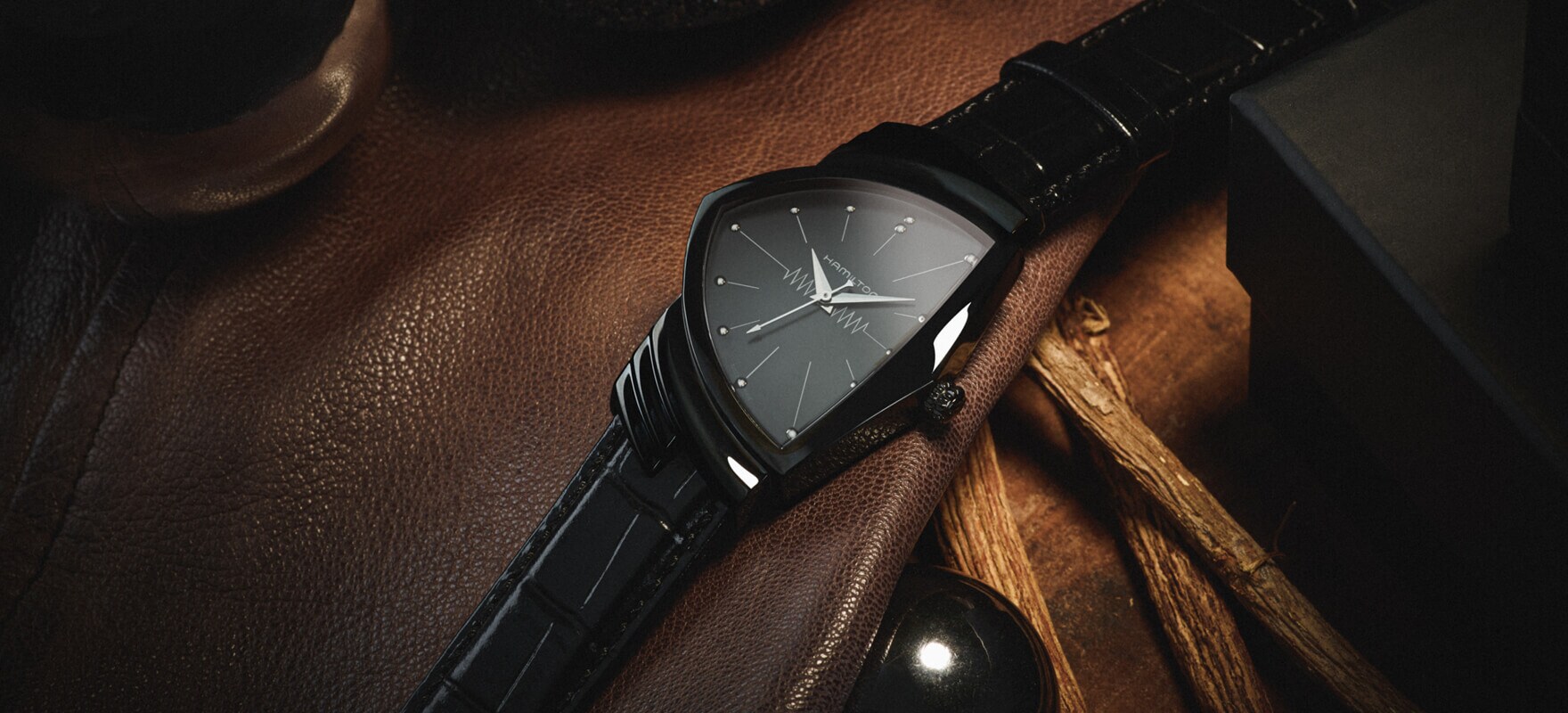 This holiday season give your loved ones a Hamilton and create memories that will last a lifetime. And now with the shopping done, enjoy the snow!