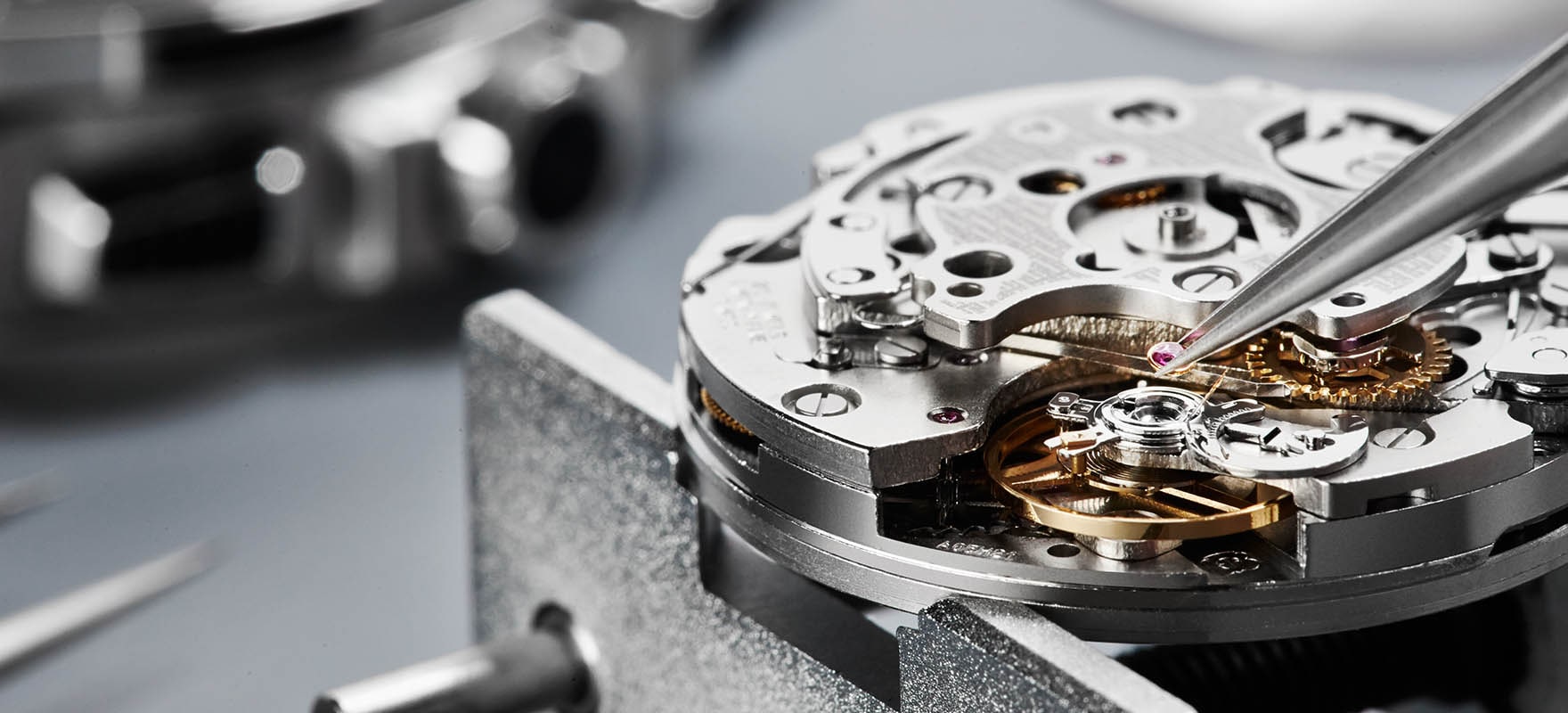 HAMILTON MOVEMENTS
A history of accuracy
As a watch manufacturer with over 100 years of history, and a reputation for accuracy – on the early railroads, on board U.S. Navy ships, in the skies and for today – we owe much of our success to our extensive experience of working with intricate and complicated watch movements.
In the early days, Hamilton movements were created in our factory in Lancaster, Pennsylvania and the Hamilton name was synonymous with reliability as well as accuracy. Since 2003, Hamilton HQ has been based in Biel, Switzerland - the heart of the watchmaking world in a country known for precision, high-quality watch movements.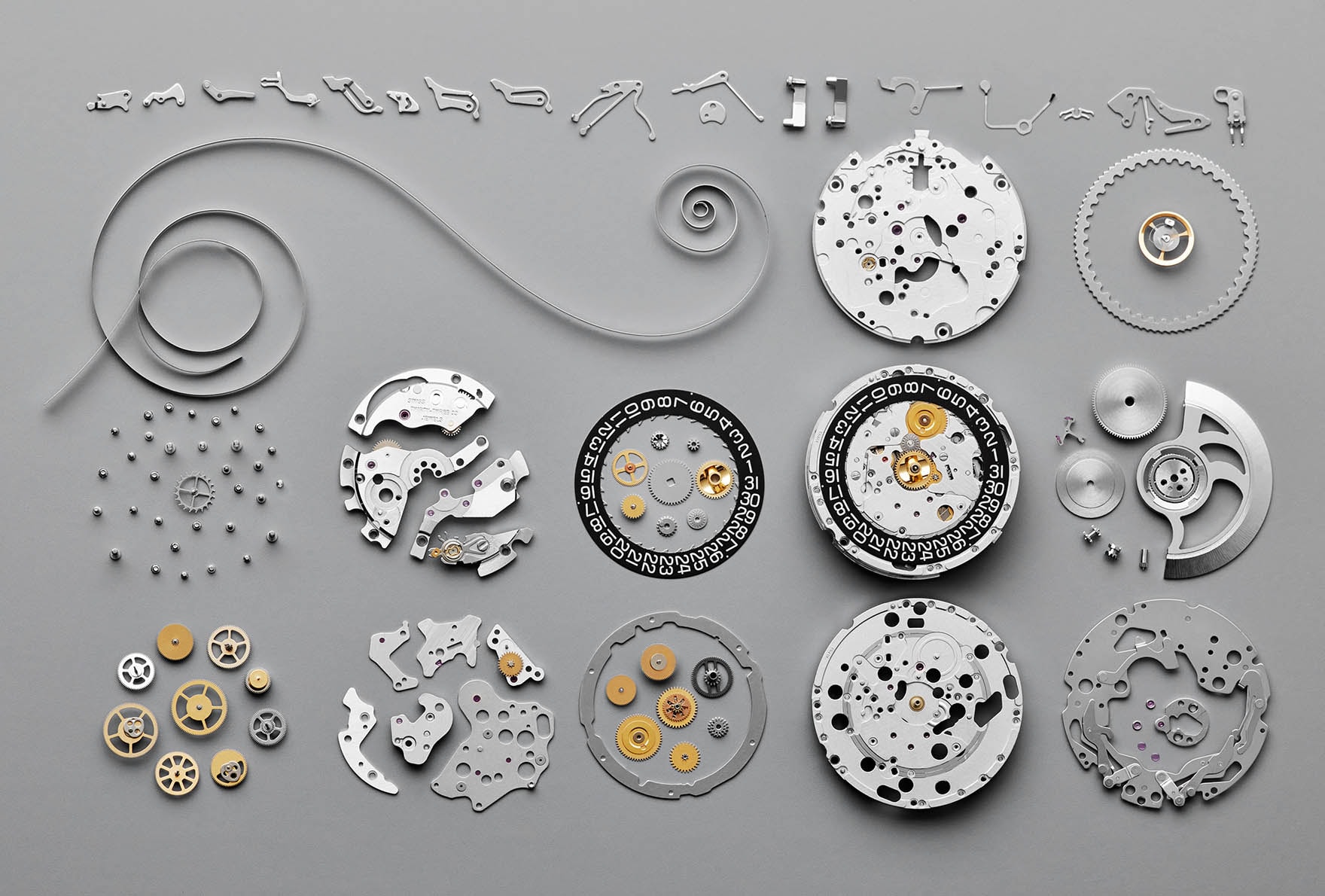 Being so close to movement experts has allowed Hamilton to take the finest quality movements created by our sister company ETA - the largest producer of Swiss made watch movements in the world - and adapt them to create our own customized calibers. This approach allows us to create movements specifically to fit the design of our watches, however innovative or challenging they may be.
At Hamilton, we understand the need to choose the perfect movement for each watch. Each specially adapted Hamilton movement has a name that begins with the letter 'H'. To date, we have developed a full range of different Hamilton branded movements with different functions. Each of these is a small piece of Hamilton history and progress.
From special decorations to specially smoothed surfaces, extended power reserves for longer running times between winding or wearing, complications such as chronographs and small second displays, Hamilton's range of automatic movements is the perfect complement to our range of watches.
Below is an overview of our special H movements.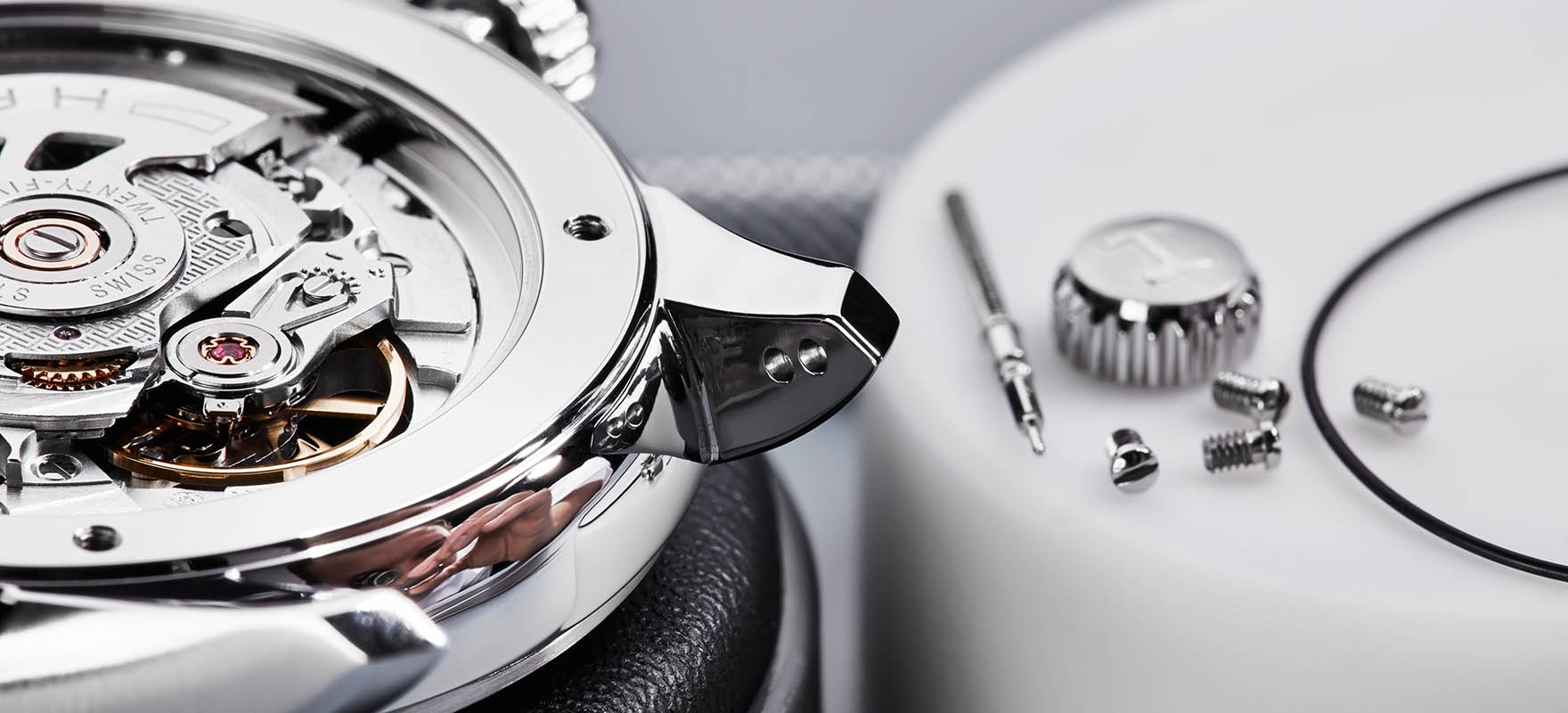 H-10
— Automatic
— Three hands
— Date function
— Extended 80-hour power reserve

H-10-S
— Automatic
— Three hands
— Extended 80-hour power reserve
— Skeletonized movement with Cotes de Genève decoration
H-12
— Automatic
— Three hands
— 38-hour power reserve
— Regulator movement

H-13
— Automatic
— Date function
— Power reserve indicator
— Extended 80-hour power reserve
— Movement with pearled finish

H-14
— Automatic
— GMT 24-hour indicator
— Date function
— Extended 80-hour power reserve
— Movement with pearled finish

H-20-S
— Automatic
— Three hands
— 38-hour power reserve
— Skeletonized movement with laser decoration

H-21
Base Valjoux 7750
— Automatic
— Chronograph
— Day-date function
— Extended 60-hour power reserve

H-21-Si
Base Valjoux 7750
— Automatic
— Chronograph
— Day-date function
— Extended 60-hour power reserve
— Silicon hairspring
— Certified Chronometer
H-22
— Automatic
— Small second function
— Date function
— 38-hour power reserve
— Movement with pearled finish

H-30
— Automatic
— Three hands
— Day-date function
— Extended 80-hour power reserve

H-31
Base Valjoux 7753
— Automatic
— Chronograph
— Date function
— Extended 60-hour power reserve
— Quick date corrector
— Movement with laser decoration

H-32
— Automatic
— Small second function
— Date function
— 38-hour power reserve
— Movement with pearled finish

H-40
— Automatic
— Three hands
— Day-date function
— Extended 80-hour power reserve
— Movement with pearled finish

H-41
Base Valjoux 7750
— Automatic
— Chronograph with passing-through chronograph seconds hand
— Day-date function
— Extended 60-hour power reserve
— Movement with pearled finish

H-50
— Handwinding
— Three hands
— With or without date function
— Extended 80-hour power reserve