 Tested by the best
As Hamilton celebrates 100 years of timing the skies, we've recruited a new team of pilots to make sure we stay at the forefront of aviation timekeeping technology in the years ahead.
Our talented trio of new faces are doing things their own way and taking the Red Bull Air Race by storm. You couldn't find three more different personalities and flying styles, but each pilot is a perfect fit for Hamilton. With this team of athletes, we can truly say our latest pilots' watches have been tested by the best.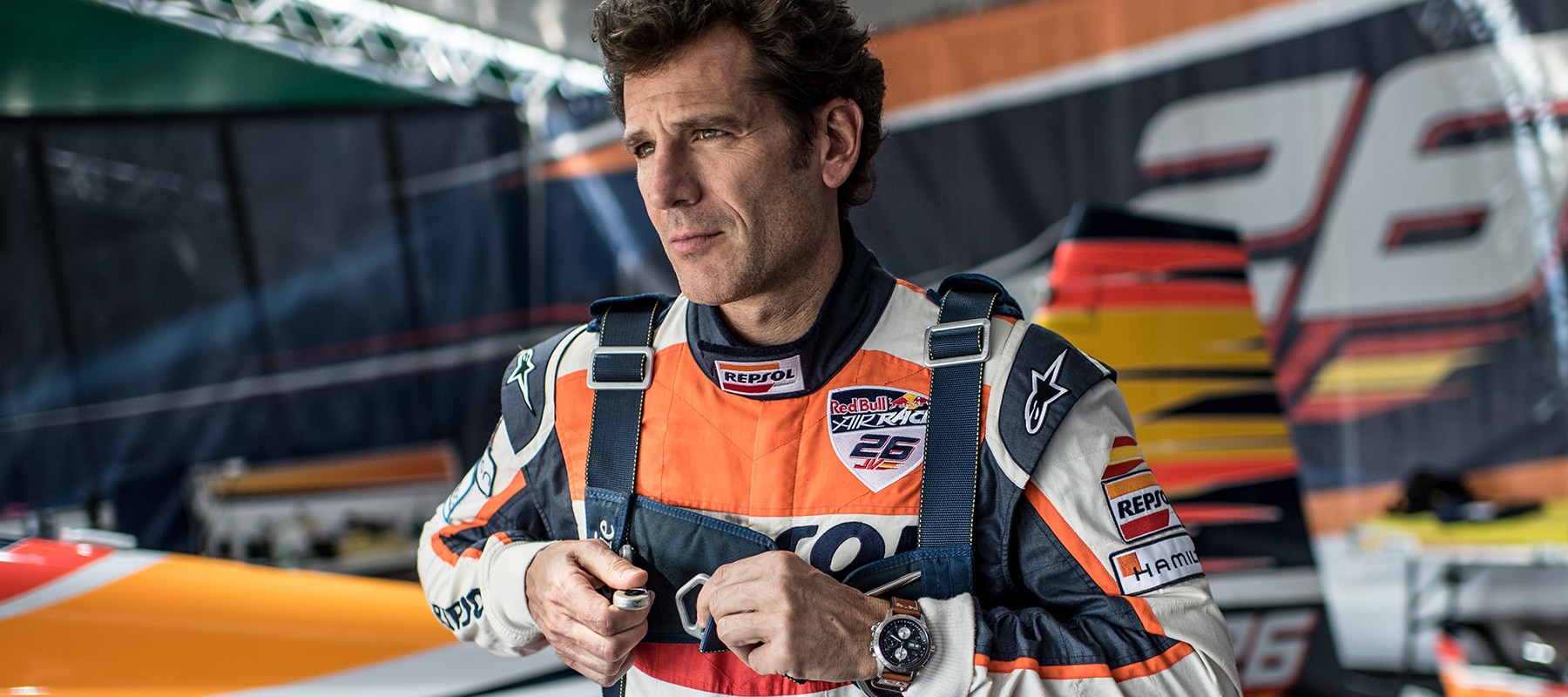 First up, Juan Velarde – the perfectionist. Since his first solo flight aged 16, Juan has dedicated his entire career to aviation. Commercial airline pilot, vintage aircraft enthusiast and – since 1999 – aerobatic pilot. It seems there's nothing Juan can't fly. When it comes to racing, he describes his flying style as "precise, smooth and aggressive at the same time." He's the cool head that prepares for a race with a briefing with his tactician, a physical warmup and a few minutes of mental concentration. Juan wears the Khaki X-Wind Auto Chrono. It's the perfect choice for a man who likes to have all the information at his fingertips.

Another Khaki X-Wind Auto Chrono wearer is Italian athlete Dario Costa. Making his debut this season in the Challenger Class, his path to the Red Bull Air Race has taken 15 years of dedication. In that time, he's gained a wealth of experience and reached significant milestones. He became Italy's youngest professional aerobatics instructor in 2010 and won the national aerobatic title in the Unlimited class. It's Dario's perseverance and desire to learn that have seen him storm the Challenger Class in his first Air Race season, scoring 10 points in the first three races, just two points behind the leader.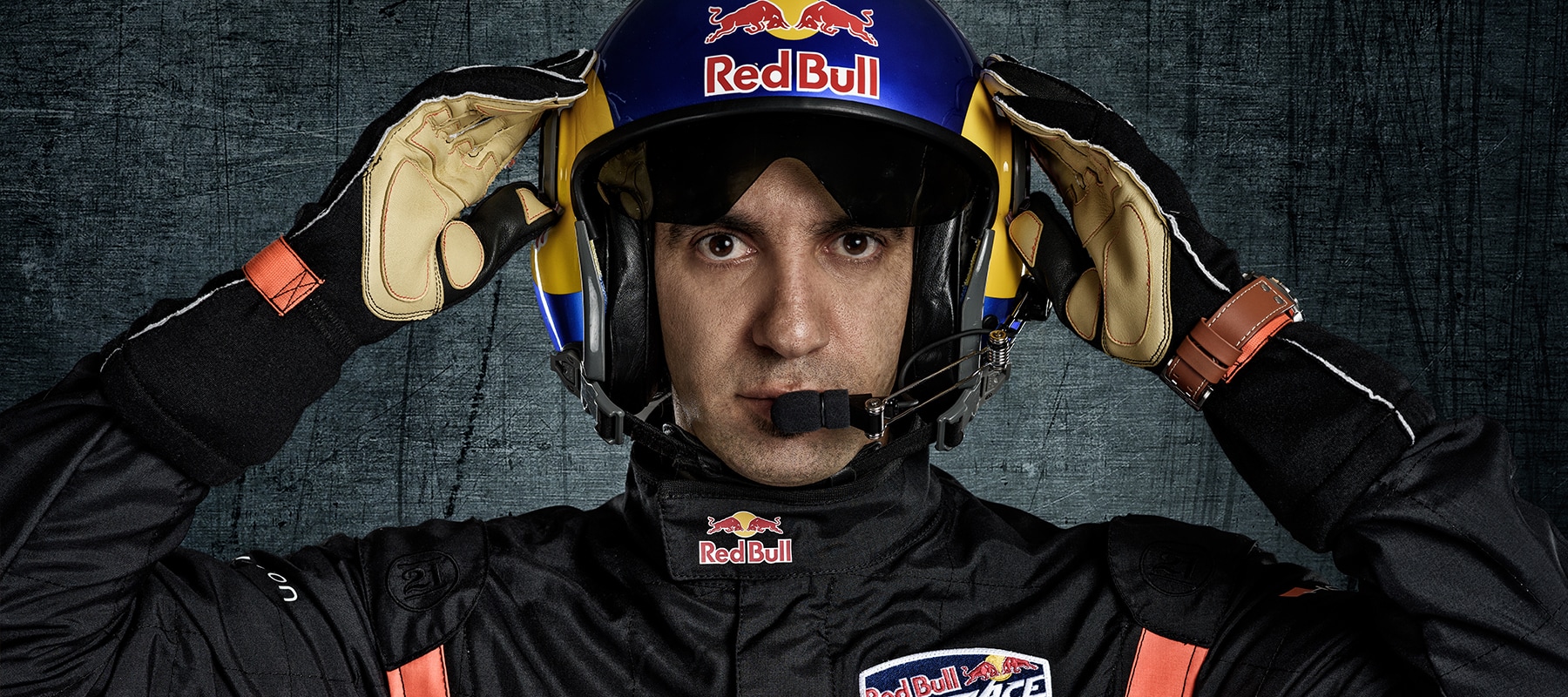 "I never fly without my watch," he says.
"I need it to track my position and endurance at all times."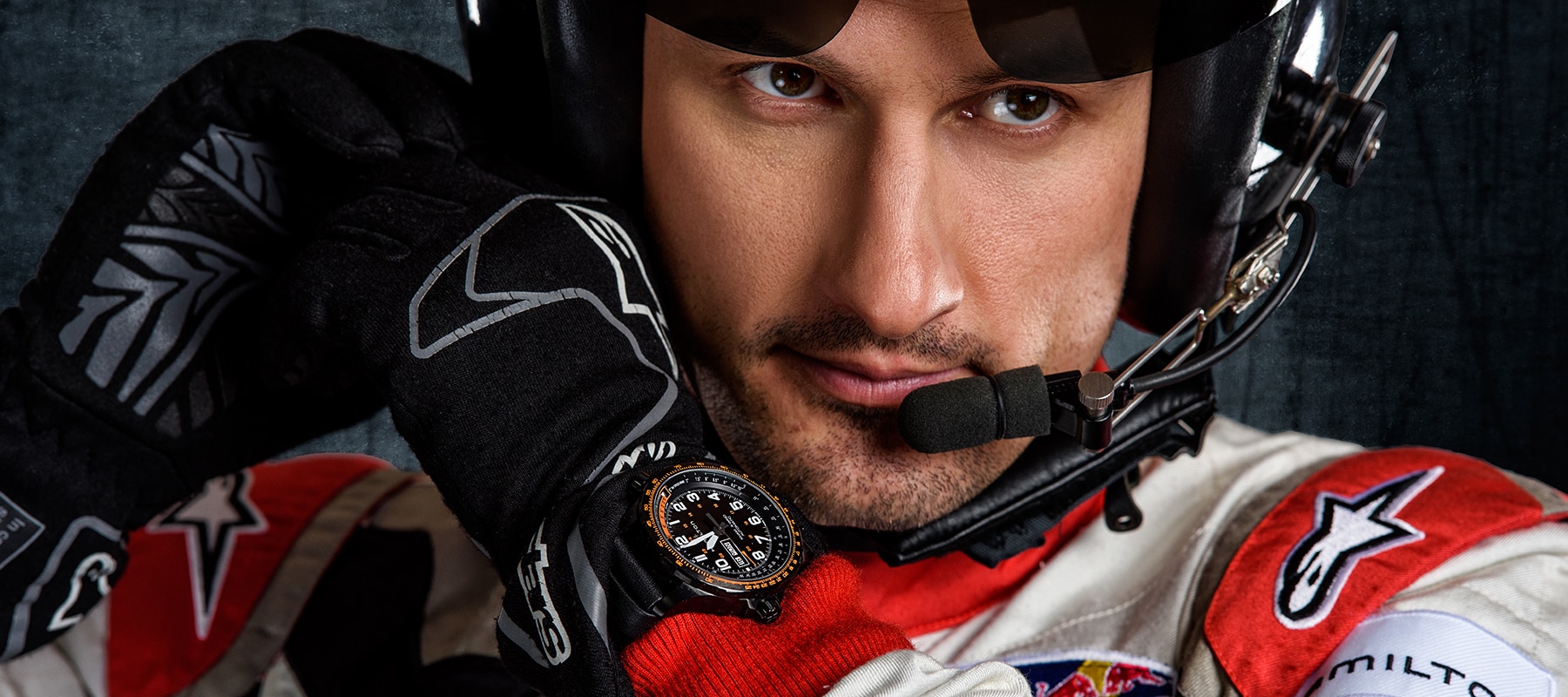 From the rookie to the experienced pilot, our third new recruit is young gun Pete McLeod. Still only 33, the Canadian has been on the Air Race circuit for nine years and – for him – flying is all about feel: His instincts and intuition helped him to four podium finishes in 2017. His style is exhilarating and he's guaranteed to hold nothing back as he races against the clock. Even after so many hours in the cockpit, Pete is still fascinated by aviation. Asked what advice he would give to young pilots he says "Never stop learning, exploring and take the time to enjoy every flight. Human flight truly is amazing!" Pete's choice is the Khaki X-Wind Day Date Auto. Reliability and readability are guaranteed when he takes a reassuring glance mid-flight.

Hamilton has a team guaranteed to feed back every possible aspect of life in the cockpit. Nicolas represents creativity, Juan stands for coolheaded precision, Dario is known for his perseverance and tenacity and Pete has a natural feel for flight. All four pilots bring the benefits of Air Race experience. It's just one of the ways Hamilton aims to stay at the cutting edge of aviation timekeeping technology.