Jazzmaster
Viewmatic Skeleton Lady Auto
Automático | 36mm | H32425251
Alliant un savoir-faire de longue date à une précision infaillible, le mouvement automatique H-20-S Hamilton de Jazzmaster Viewmatic Skeleton Lady met la squelettisation sur le devant de la scène. Des finitions contemporaines, allant du rotor squeletté brossé à un motif « H » complexe sur certains éléments, rendent théâtrale cette horlogerie de haute précision. Celui qui la porte devient spectateur de ce show horloger, notamment grâce à des ouvertures aux dimensions généreuses révélant des composants tels que l'échappement, le balancier ou le barillet.
Precio de venta al público recomendado (IVA incl.)
H-20-S
The H-20-S is one of Hamilton's skeleton movements and allows the designers to create watches where the caliber is the star. Through pared-down dials and with prominent patterning, the H-20-S adds a sense of theater to traditional precision timekeeping.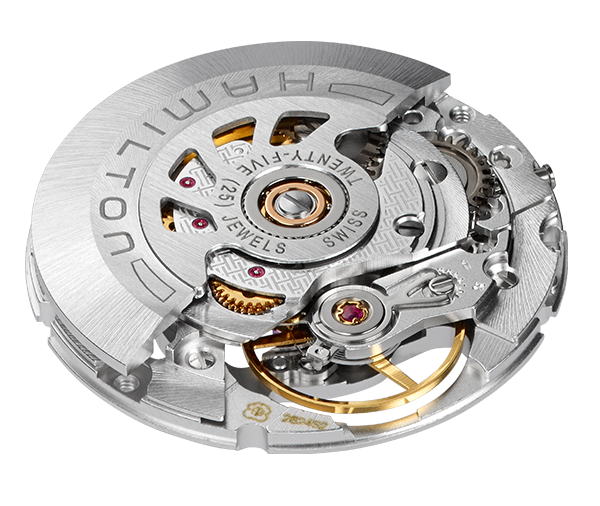 #timematters
#hamiltonwatch