Jazzmaster
Skeleton Lady Auto
Automático | 36mm | H32405811
El Jazzmaster Viewmatic Skeleton Lady muestra la espiral, el escape y el barrilete del mecanismo H-10-S mientras trabajan sin interrupción y sin descanso para mantener la indicación del paso del tiempo. La esfera esqueletizada oculta muy poco y no deja nada a la imaginación, puesto que Hamilton hace todo lo posible por desvelar nuestro saber hacer relojero.
Precio de venta al público recomendado (IVA incl.)
H-10-S
By suppressing the escapement regulator and through the refinement of the kinematic chain from the barrel to the escapement, the H-10-S has the capacity to store double the power of comparable standard movements, offering an extended power reserve of up to 80 hours.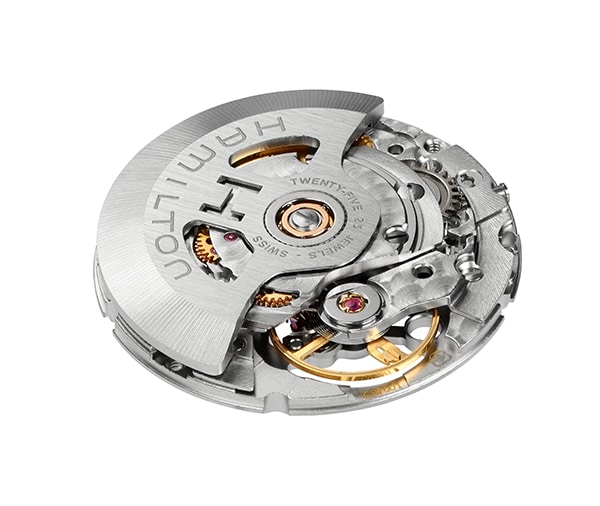 #timematters
#hamiltonwatch