Khaki Field
Skeleton Auto
Automático | 42mm | H72585535
Para encontrar un tesoro escondido, hay que buscar la X. El Khaki Field Skeleton Auto, por su parte, no tiene nada que ocultar y muestra con orgullo su mecanismo automático debajo de la esfera de varios niveles. Hamilton es un maestro en la delicada misión de encontrar el equilibrio entre forma y función.
Precio de venta al público recomendado (IVA incl.)
H-20-S
The H-20-S is one of Hamilton's skeleton movements and allows the designers to create watches where the caliber is the star. Through pared-down dials and with prominent patterning, the H-20-S adds a sense of theater to traditional precision timekeeping.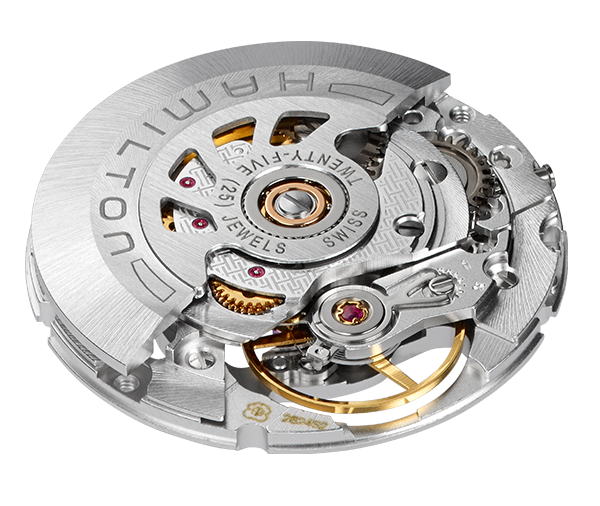 #timematters
#hamiltonwatch