Khaki Navy
Frogman Auto
Automatic | 42mm | H77605335
The original Hamilton Frogman was created for U.S. Naval 'Frogman' teams and featured in the 1951 smash-hit movie 'The Frogmen'. Almost 70 years have passed since then and watchmaking technology has come a long way. What hasn't changed are the vital features that made the watch as big a hit as the movie: Uni-directional rotating bezel, supreme water resistance and underwater luminescence.

*Featured in Aquaman (2018). Worn by David Kane/Black Manta, played by Yahya Abdul-Mateen II.
H-10
A three-hand movement with a date function and boasting a superior power reserve of 80 hours, the H-10 appears with intricate contrasting snail and pearled patterns for the American Classic models it drives and streamlined surfaces for the pilots' watches.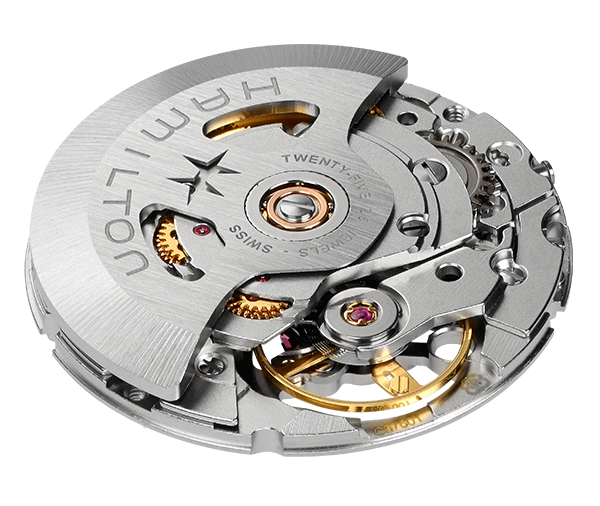 #timematters
#hamiltonwatch