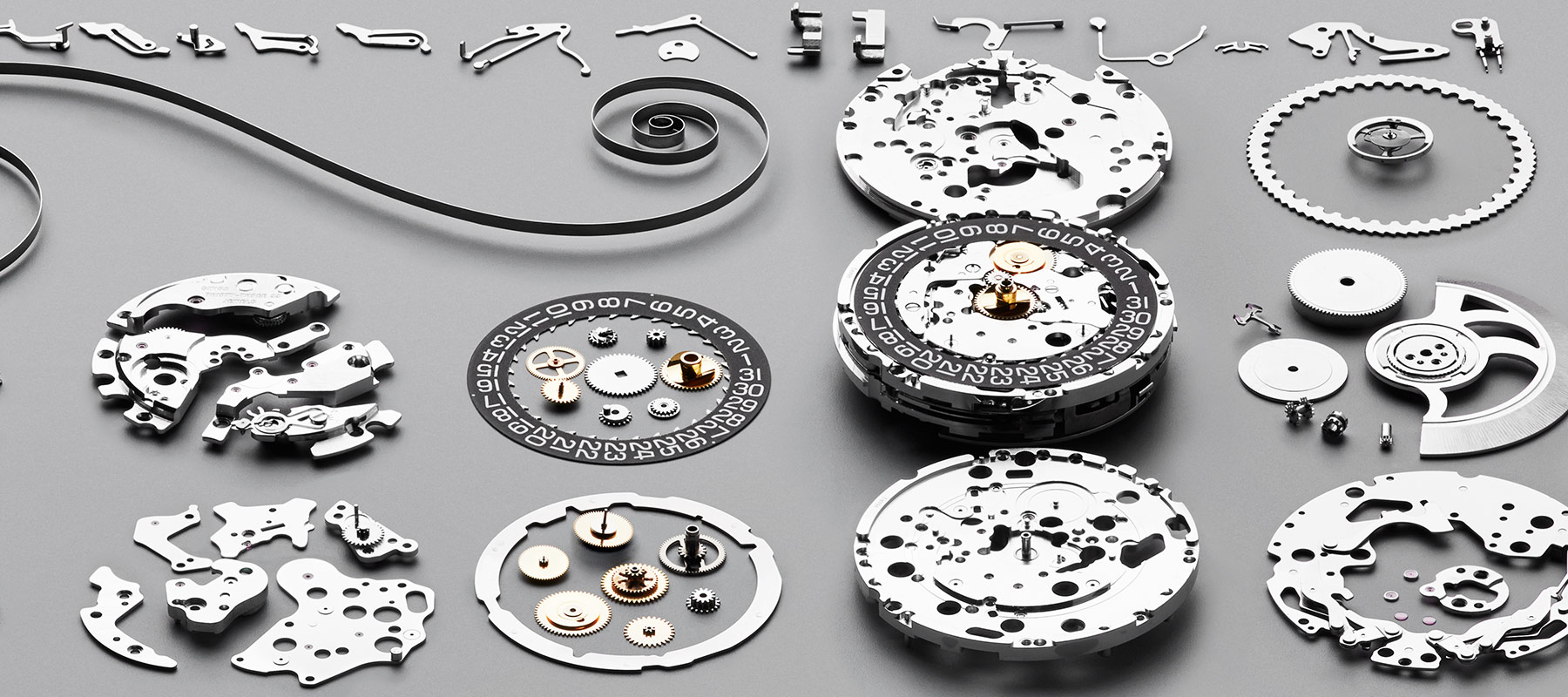 Watch care
Your HAMILTON watch is a micromechanical high precision instrument, developed and manufactured in Switzerland. Whether you wear your watch every day or only occasionally, your timepiece requires constant care. The following information will help you to preserve its precision and authenticity.
Maintenance service
Please note that, as with any micromechanical precision instrument, HAMILTON watches require regular maintenance. Maintenance has the aim of keeping your watch in perfect working order and of making it last longer.


The frequency with which this maintenance work needs to be carried out depends on the model, as well as climatic conditions and the owner's care of the watch. While we cannot give a specific time interval for servicing, we generally recommend that a complete maintenance service should be carried out every three (3) to five (5) years.


To ensure that the service is carried out professionally and to Hamilton's standards, you should only take your watch to an authorized HAMILTON Service Center or official HAMILTON retailer.
Water resistance
During the final check, HAMILTON watches are checked for water resistance as marked on the back of the case, but the water resistance of a watch is not permanent. The water resistance of a watch can be impaired by the natural aging process of the gaskets (case back gasket, crown gasket, crystal gasket etc.) or accidental knocks to the watch case.
Additionally, external influences like perspiration, chlorine or salt water, ultraviolet rays and cosmetic products can compromise the seal over time.
Therefore, always rinse your watch with fresh water after it has been in contact with chlorine or salt water.




Basic advice for preserving the water resistance of your watch:
The water resistance should be checked once a year by an authorized HAMILTON Service Center. Please ensure that the crown, according to the model, is pressed back into position 0, or screwed back carefully so that water cannot get into the mechanism.


Do not use crown/push button functions in or under water.



The water resistance of your watch is marked on the back of the case:
3 bar (30 m) / 43 psi (98.4 ft)
5 bar (50 m) / 73 psi (164 ft)
10 bar (100 m) / 145 psi (328 ft)
15 bar (150 m) / 217 psi (492 ft)
20 bar (200 m) / 290 psi (656.1 ft)
100 bar (1000 m) / 1450 psi (3280.8 ft)
Leather straps
Please note that leather is a natural material subject to natural aging. Depending on your wearing habits, the strap should be replaced regularly for reasons of safety (security of the watch on your wrist), as well as aesthetic and hygiene reasons. In normal daily wearing conditions it has an average life of six to twelve months.
To keep your leather strap in good condition for as long as possible, HAMILTON recommends the following:
Protect your leather strap from prolonged exposure to sunlight to prevent discoloration.
Leather is permeable: Contact with oily substances and cosmetics can damage it.
To prevent loss of shape and fading of color, avoid contact with any kind of water.
Clean your leather strap with a soft dry cloth: Chemical substances can damage it.
Swimming
Always rinse your watch with fresh water after use in, or contact with, chlorine or salt water.
Cleaning
All HAMILTON watches can be cleaned with a soft, dry cloth periodically. Water-resistant watch cases, steel bracelets and rubber straps can be cleaned using a small brush (e.g. a toothbrush) and soapy water. Rinse with clear water afterwards and use a soft cloth to dry.
Chemical products
Direct contact with solvents, detergents, perfumes, cosmetic products etc. can damage your strap/bracelet and case. Such chemical liquids also impair the function of the gaskets that ensure the water resistance of your watch.
Magnetic fields
Whenever possible keep your watch away from magnetic fields like speakers, electric devices, security gates at airports or other electromagnetic appliances. Such devices produce strong magnetic fields that may affect the functions of your watch, influence the accuracy of timekeeping or even completely stop it.
Temperature and shocks
HAMILTON recommends you do not expose your watch to extreme climatic changes (exposure to sunlight followed by immersion in cold water) or extreme temperatures over 60°C (140°F) or below 0°C (32°F).
Batteries
Watch batteries generally last between two and five years, depending on the movement type and the amount of energy used by the various functions. If the second hand begins to jump in four-second intervals, the battery needs to be replaced (end of life indicator).
We recommend that you take your watch to an authorized HAMILTON Service Center or official HAMILTON retailer as they have the necessary tools and testing equipment to carry out the work professionally and based on Hamilton's standards.
An empty battery must be changed as soon as possible to avoid the risk of leakage and resulting damage to the watch mechanism.