American Classic
RailRoad Auto Chrono
Automatic | 44mm | H40656731
The Railroad Auto Chrono transports you back in time to when Hamilton first made its name as a precision watchmaker, producing timepieces that helped improve safety on the early railroads. Heritage is the backdrop against which the Hamilton designers have created a versatile wear anywhere watch for the modern man. The automatic chronograph movement adds a dynamic touch and the snailed tachymeter satisfies the need for speed.
Recommended retail price (incl. VAT)
H-21
Das H-21 ist ein leistungsstarkes automatisches Chronographenwerk mit einer erweiterten Gangreserve von 60 Stunden, dank derer es sich perfekt für die sportlichsten Modelle eignet. Das H-Muster auf der Brücke für die Schwungmasse lässt keinen Zweifel daran, wer dieses Uhrwerk entwickelt hat.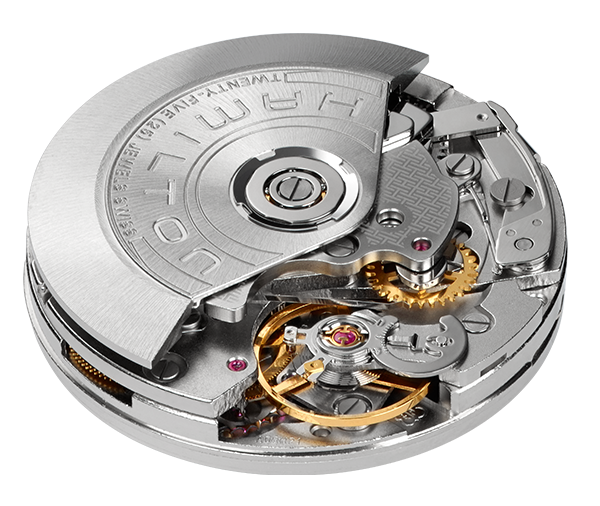 #timematters
#hamiltonwatch