AN ICONIC WATCH COLLABORATION: HAMILTON X POGGYTHEMAN
Sharing a passion for craftsmanship, tradition and innovation, we have worked with Japanese style pioneer Poggy to create the new Ventura POGGYTHEMAN. It's a unique collaboration that combines groundbreaking street style and a Hamilton icon. The Ventura is instantly recognizable – as is Poggy's work.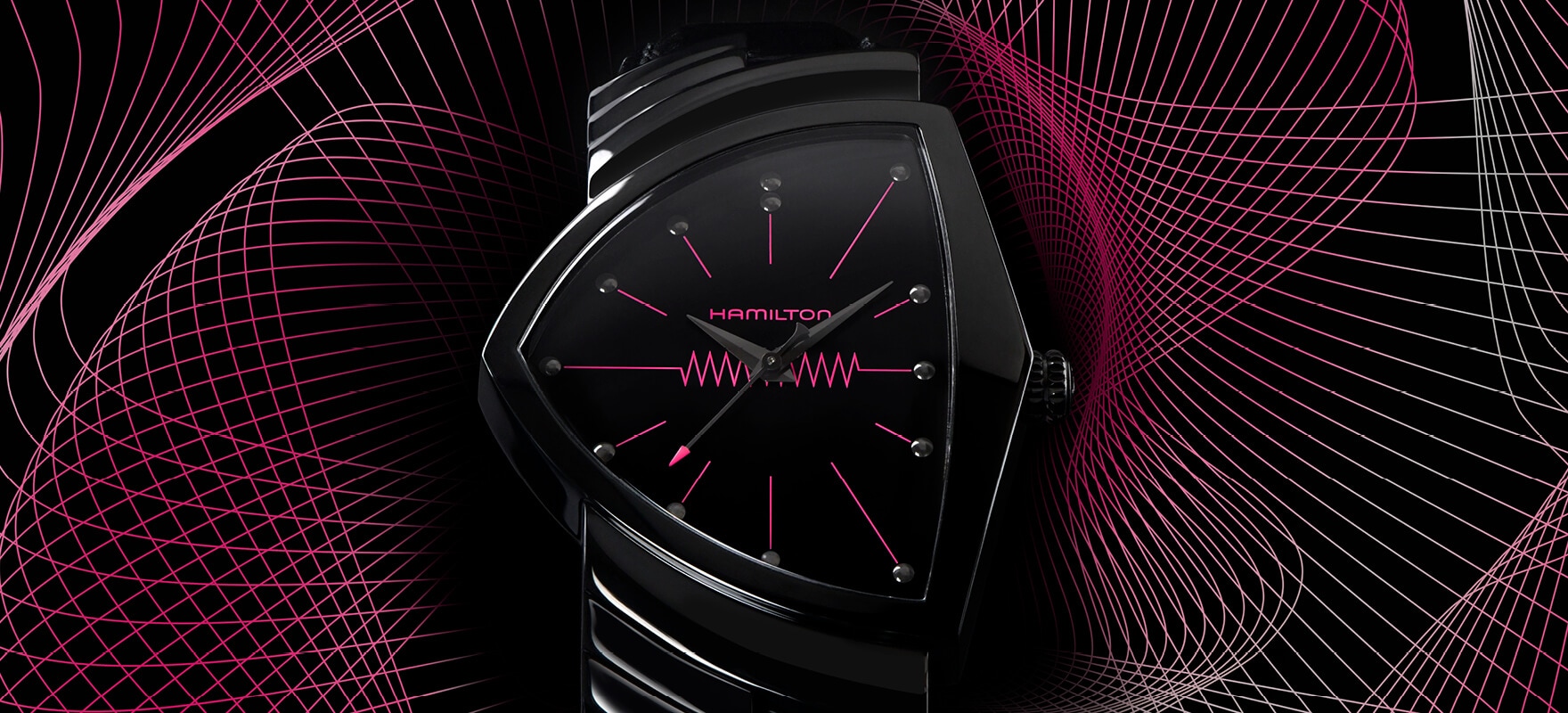 The Ventura has become a symbol of our American spirit, Swiss precision and the pioneering products we've created over the years – some of which have changed the face of the watch industry.
Poggy is acclaimed for his eclectic influences and his encyclopedic knowledge of the fashion, music and cultural scenes that inspire him. He is also famous for his combination of classic tailoring and young street style, which he fuses authentically to perfection.
It seems fitting that someone with such in-depth knowledge of fashion and accessories – and a true lover of timepieces – should select the iconic Hamilton Ventura as the base for his design. Poggy has always been a huge fan of the futuristic, asymmetric piece, which is one of the most distinctive in the world of watches. Not only did it make history as the first electric wristwatch powered by a battery, it also won the heart of one of Poggy's personal style icons: Elvis Presley.
Powered by a quality Swiss-made quartz movement, the new Ventura POGGYTHEMAN is presented in a full black edition with pink indexes and accents on the dial and pink lining of the black leather strap. The eye-catching color scheme was inspired by the bright pink suits Elvis used to wear on stage and is paired with black as a nod to the original 1957 design. Limited to 500 pieces, the new Ventura POGGYTHEMAN is a truly unique take on a 20th century iconic watch.
Talking about his collaboration with Hamilton, Poggy said "When I started devoting myself to fashion, the first watch I bought was a Hamilton Khaki Field. In my 20s I longed for a Ventura. Hamilton has been and will always be very special to me. I believe that any collaboration should be between friends with the same mindset and that is what has happened with Hamilton".
"Poggy's historical understanding of fashion and the trends that have been inspired by music and street culture is fascinating. He recognized our Ventura as one of the most important accessories of the 20th century and has created a new look for the 21st century", comments Hamilton CEO Sylvain Dolla.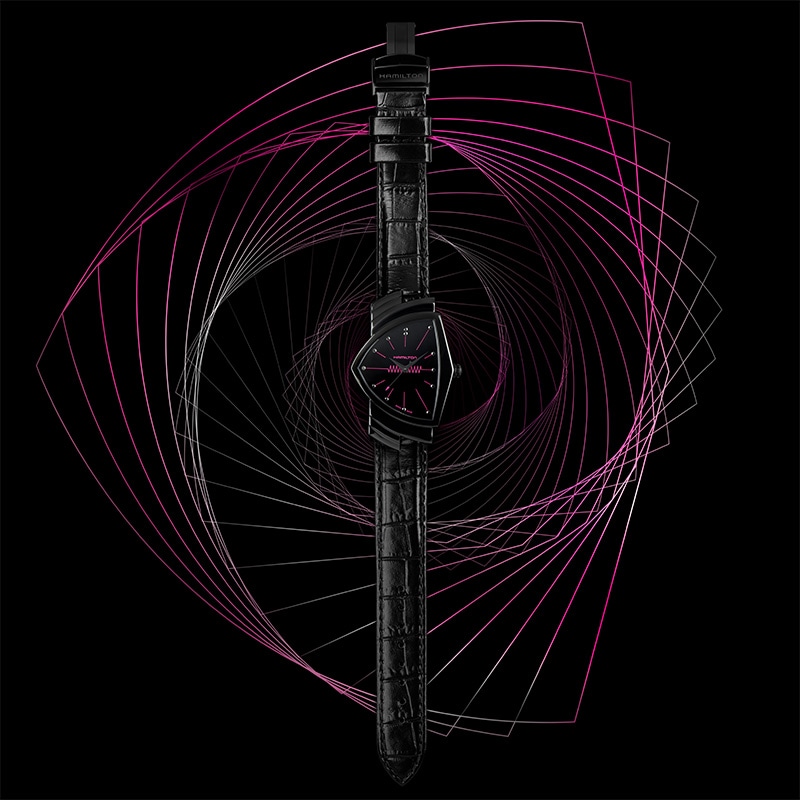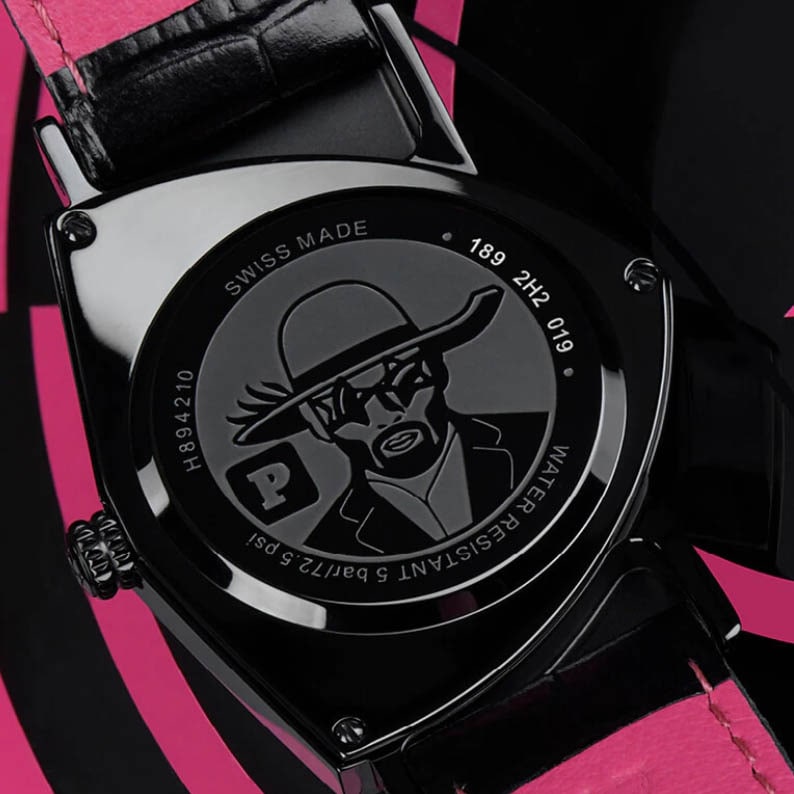 The new Ventura POGGYTHEMAN launches exclusively on highsnobiety.com on November 20, 2019 and will be available worldwide from Hamilton from November 27.
---