AN ESSENTIAL PART OF THE ICONIC UNIFORM

The Men in Black return to the big screen this summer in a brand new movie which is guaranteed to capture the imagination of a new generation of film enthusiasts. Wearing the famous MIB outfit – which includes the Hamilton Ventura – the newest alien-fighting Agent is ready for action.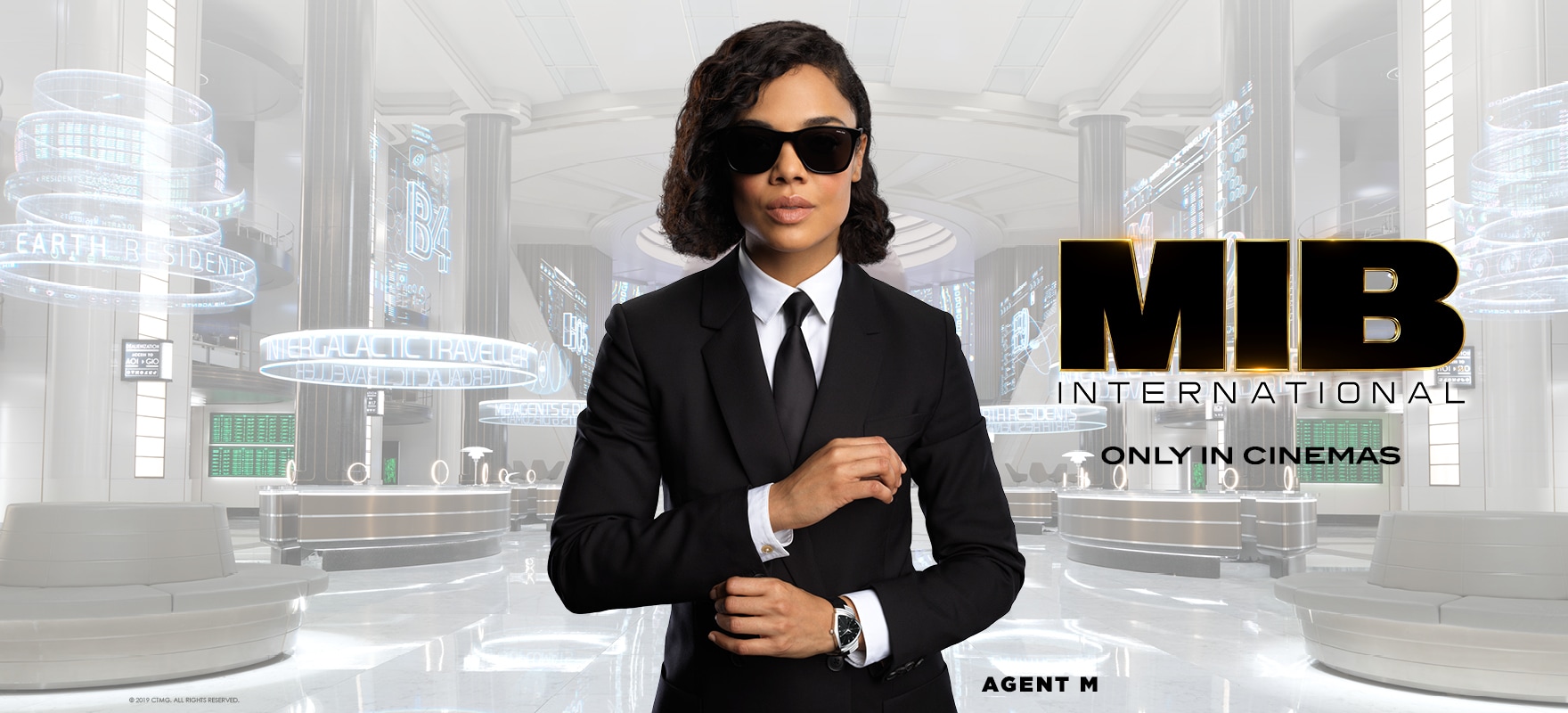 The Hamilton Ventura has played a starring role in every MIB movie - as key to their characters as the black suit, wrap around shades and neuralyzer. The Ventura is one of our most popular watches and has had a cult following since its original release in 1957. Since 1997, it has been a part of the iconic Men in Black uniform. Daring, pioneering and ahead of its time, it's an eye-catching choice that has served the Agents well.
Since 1932, we've been at the heart of cinema. Hamilton watches have appeared in over 500 major movies and are specially selected to help define characters and advance the plot. Our watches are instantly recognizable on the wrists of some of the most memorable characters in silver screen history – none more so than the Men in Black.
In 2019, the Men in Black are back with a brand-new adventure. They've always protected Earth from the scum of the universe. This time, they tackle their biggest, most global threat to date: a mole in the Men in Black organization. Agent M is ready to suit up and take on the bad guys as part of the London-based MIB team. She wears the Hamilton Ventura.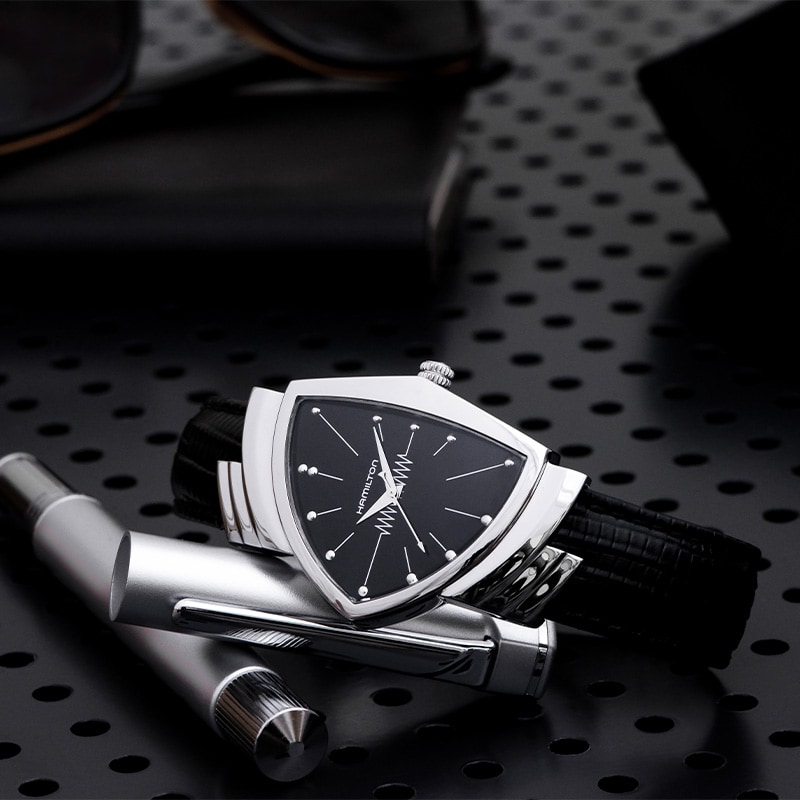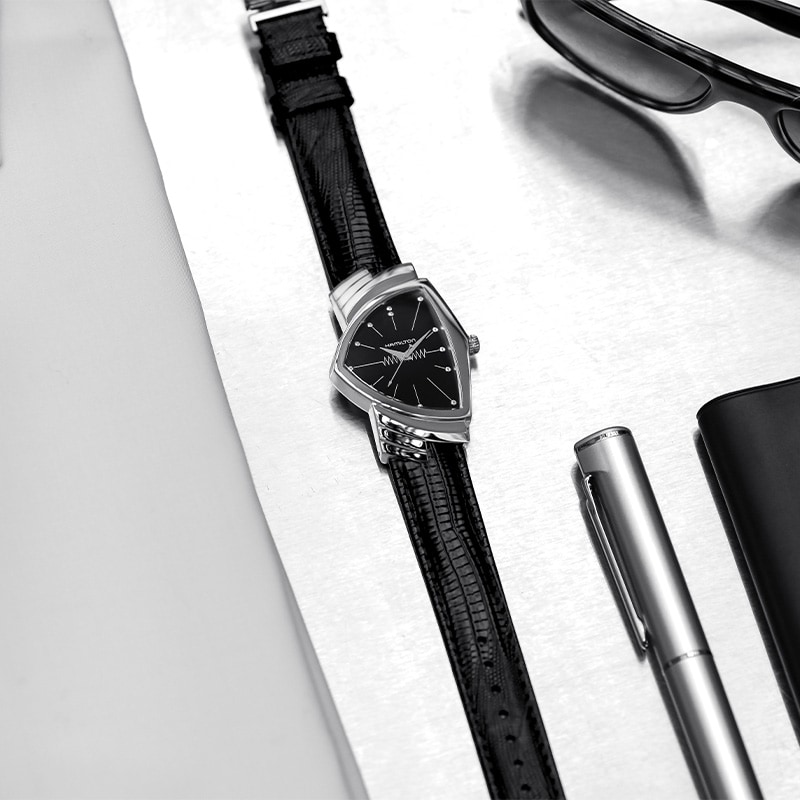 Agent M is new on the scene but has opted for a bold choice in the original Ventura color combination of stainless steel case, black dial and black leather strap.
---