Khaki Navy
Khaki Scuba Auto 40 mm
Automatique | 40mm | H82315331
Beachside, poolside or in the deep, the new Khaki Navy Scuba is guaranteed to make a splash in the style stakes. For modern mariners, snorkelers, surfers and beach lovers, it's eye-catching as well as functional. Whether you're timing your swim, your run or your time in the sun, it will make sure you keep your cool, even in soaring temperatures.
Recommended retail price (incl. VAT)
H-10
A three-hand movement with a date function and boasting a superior power reserve of 80 hours, the H-10 appears with intricate contrasting snail and pearled patterns for the American Classic models it drives and streamlined surfaces for the pilots' watches.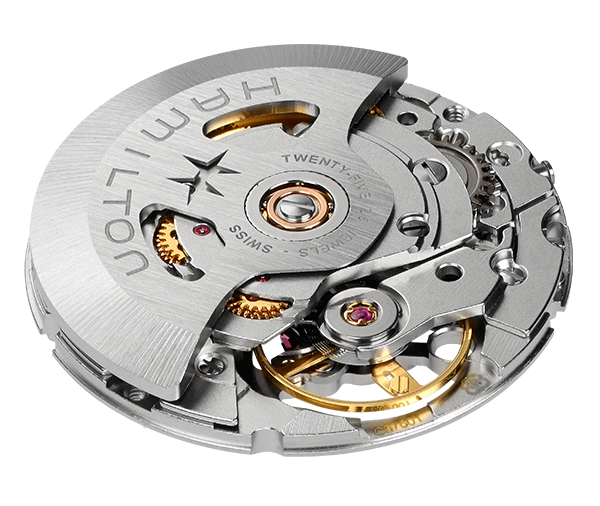 Partagez votre expérience
#timematters
#hamiltonwatch