Khaki Navy
Pioneer Auto Chrono Auto Chrono
Automatique | 44mm | H77706553
A slimline, pocketwatch style case and blued steel hands are reminiscent of Hamilton's 1940s marine chronometers and make the Khaki Navy Pioneer Auto Chrono suitable for both an officer, and a gentleman.The very latest H-21 automatic chronograph movement adds a sporty edge perfect for modern mariners.
Prix de vente recommandé (TVA incl.)
H-21
The H-21 is a powerful automatic chronograph movement featuring an extended 60-hour power reserve, making it perfect for the demands of the sportiest of models. With an H pattern design on the oscillating bridge, there's no mistaking who made this movement.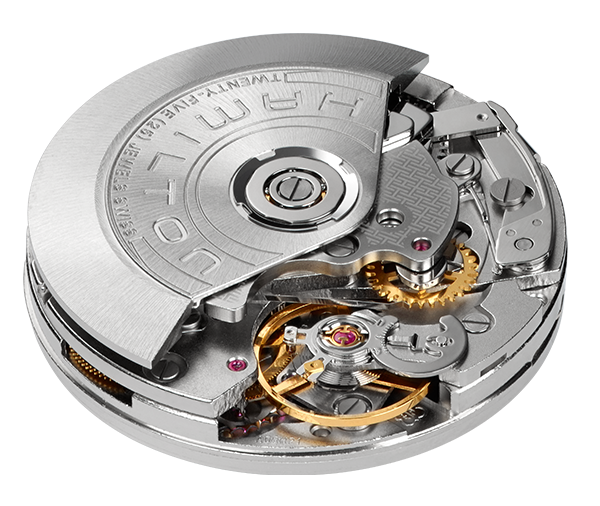 Partagez votre expérience
#timematters
#hamiltonwatch