Khaki Aviation
X-Wind Auto Chrono
Automático | 45mm | H77736733
Innovador, aventurero y preciso. Son las características indispensables de un reloj para pilotos, y Hamilton siempre cumple con ellas. El Khaki X-Wind cuenta con la primera calculadora de ángulo de deriva para reloj, una herramienta que ayuda a los pilotos a calcular con precisión el efecto de los vientos cruzados en su trayectoria. Su aspecto técnico y su mecanismo automático, ideal también para los pilotos urbanos, hacen de él el copiloto perfecto para la vida diaria. Este nuevo modelo tiene una caja de 45 mm y añade un elemento secreto a su revestimiento de PVD negro.
Precio de venta al público recomendado (IVA incl.)
H-21
The H-21 is a powerful automatic chronograph movement featuring an extended 60-hour power reserve, making it perfect for the demands of the sportiest of models. With an H pattern design on the oscillating bridge, there's no mistaking who made this movement.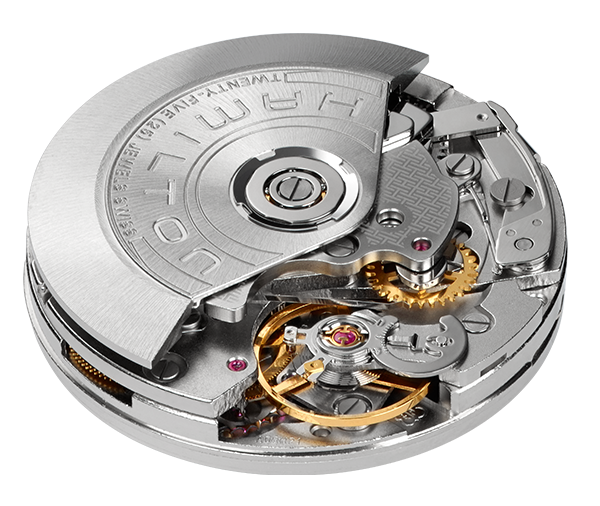 #timematters
#hamiltonwatch