American Classic
Spirit of Liberty Auto Chrono
Automatic | 42mm | H32416541
Inspired by Andrew Hamilton, an eighteenth-century campaigner for freedom of speech and owner of the site of the original Hamilton watch factory in Pennsylvania, these timepieces build a strong bridge from history to today. The H-21 chronograph movement, with a typical power reserve of 60 hours, propels this timepiece into the 21st century while the leather straps carrying the inscription "Without liberty, life is a misery" reference Hamilton's rich heritage.
Recommended retail price (incl. VAT)
H-21
Das H-21 ist ein leistungsstarkes automatisches Chronographenwerk mit einer erweiterten Gangreserve von 60 Stunden, dank derer es sich perfekt für die sportlichsten Modelle eignet. Das H-Muster auf der Brücke für die Schwungmasse lässt keinen Zweifel daran, wer dieses Uhrwerk entwickelt hat.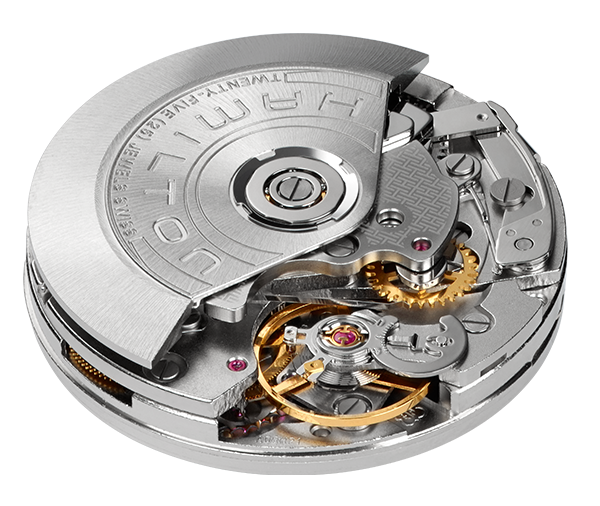 #timematters
#hamiltonwatch