THE 10TH HAMILTON BEHIND THE CAMERA AWARDS
It's the morning after the night before and we're looking back at a fantastic evening in Los Angeles at the 10th edition of the Hamilton Behind the Camera Awards.
From the glamour of the red carpet to the on-stage action to the acceptance speeches, the 2018 Behind the Camera Awards was a true Hollywood occasion.
Celebrating the work of the unsung heroes whose dedication and focus helps bring a movie to the big screen, it was an awards ceremony that underlined our presence at the heart of cinema.
Honorees this year included screenwriter Daniel Stiepleman for On The Basis of Sex, editor Barry Alexander Brown for BlacKkKlansman, producer Graham King for Bohemian Rhapsody, Erik Aadahl and Ethan Van der Ryn for A Quiet Place, costume designer Mary Zophres for First Man, cinematographer Robert Richardson for A Private War, director George Tillman for The Hate U Give, visual effects supervisor Dan DeLeeuw for The Avengers, producer Alison Dickey for The Sisters Brothers, director Paul Dano for Wildlife, producer Gabriela Rodriguez for Roma, production designer Hannah Beachler for Black Panther and song writer Troye Sivan for Boy Erased.
There to present the Awards were some of the hottest names in Hollywood. Ryan Gosling, Jake Gyllenhaal, Rosamund Pike, Jamie Dornan, Felicity Jones, John David Washington, Rami Malek, John Krasinski, Elizabeth Olsen, Joe Russo, John C. Reilly, Regina Hall, Marina de Tavira, Raymond Braun, Angela Bassett were this year's stellar presenters who came out in force to celebrate the commitment of their colleagues on the other side of the camera.
In a special segment, we also turned the spotlight on the movie makers of the future, as we presented Milestones, a short movie about Hamilton. Created in collaboration with a team of students from the Savannah College of Arts and Design (SCAD), it chronicles Hamilton's past, present and looks to our future. We are proud to support the film makers of tomorrow.
In an additional celebration of the 10th edition of the Behind the Camera Awards, honorees and presenters will each receive a Hamilton watch. One of the watches they can choose from is the special edition Jazzmaster Regulator Cinema.
Balancing tradition and innovation, the Jazzmaster Regulator Cinema liberates the minutes from the hour display in a stunning asymmetric design that recalls the turning reels of vintage movie cameras. A special case back with a movie reel printed offers a glimpse of the quality Swiss H-12 automatic movement inside.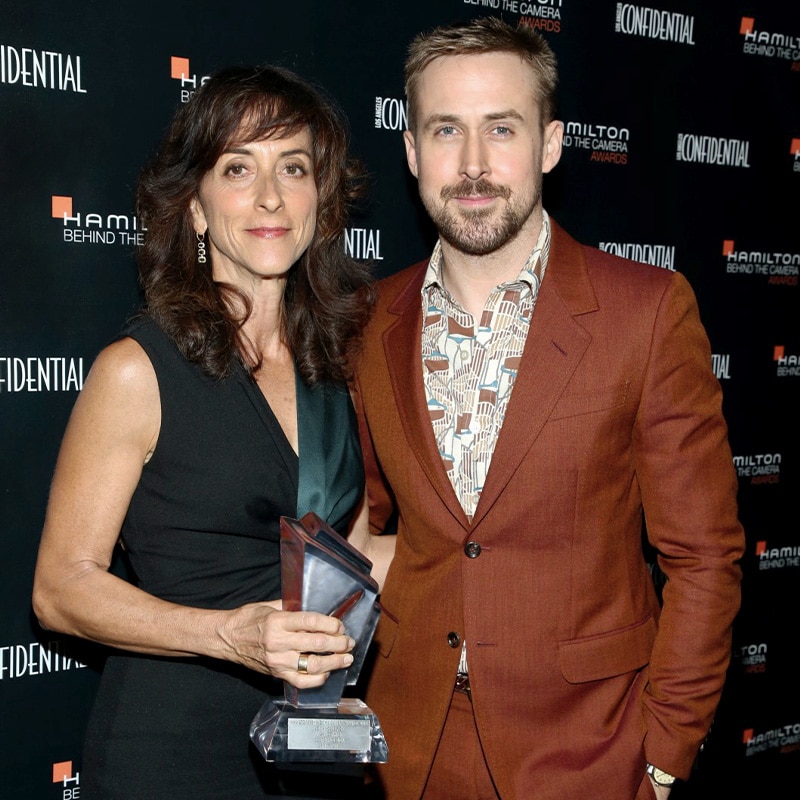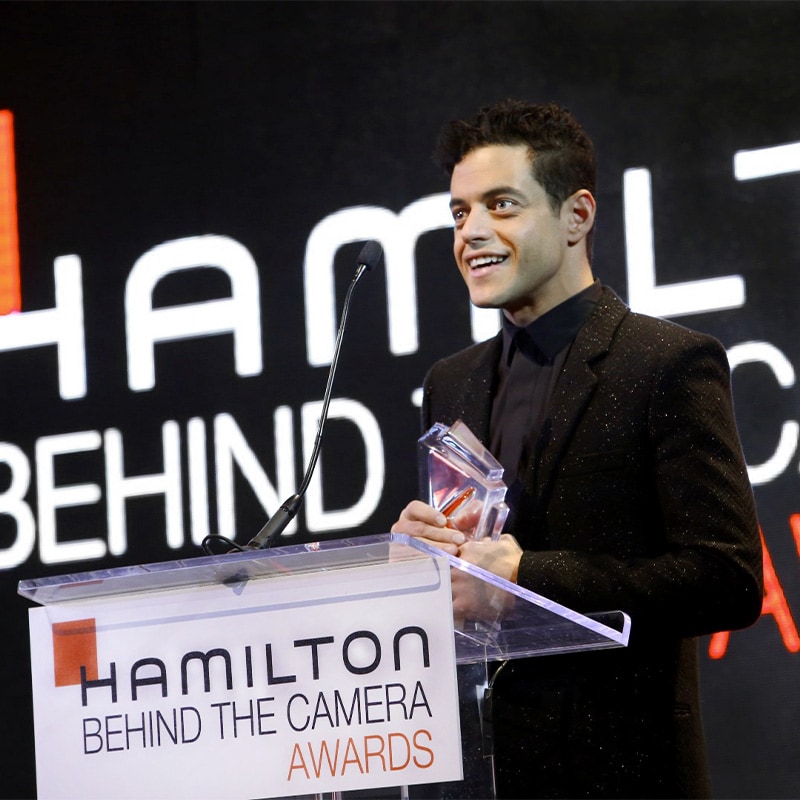 With another successful Behind the Camera Awards, we've highlighted the great work of the movie makers and cemented our place at the very heart of cinema. Discover more on our social media channels.
---