A Watch Can Make a Life Changing Difference In A Rescue Aviation Mission
Hamilton Provides Swiss Precision In New Partnership With Air-Glaciers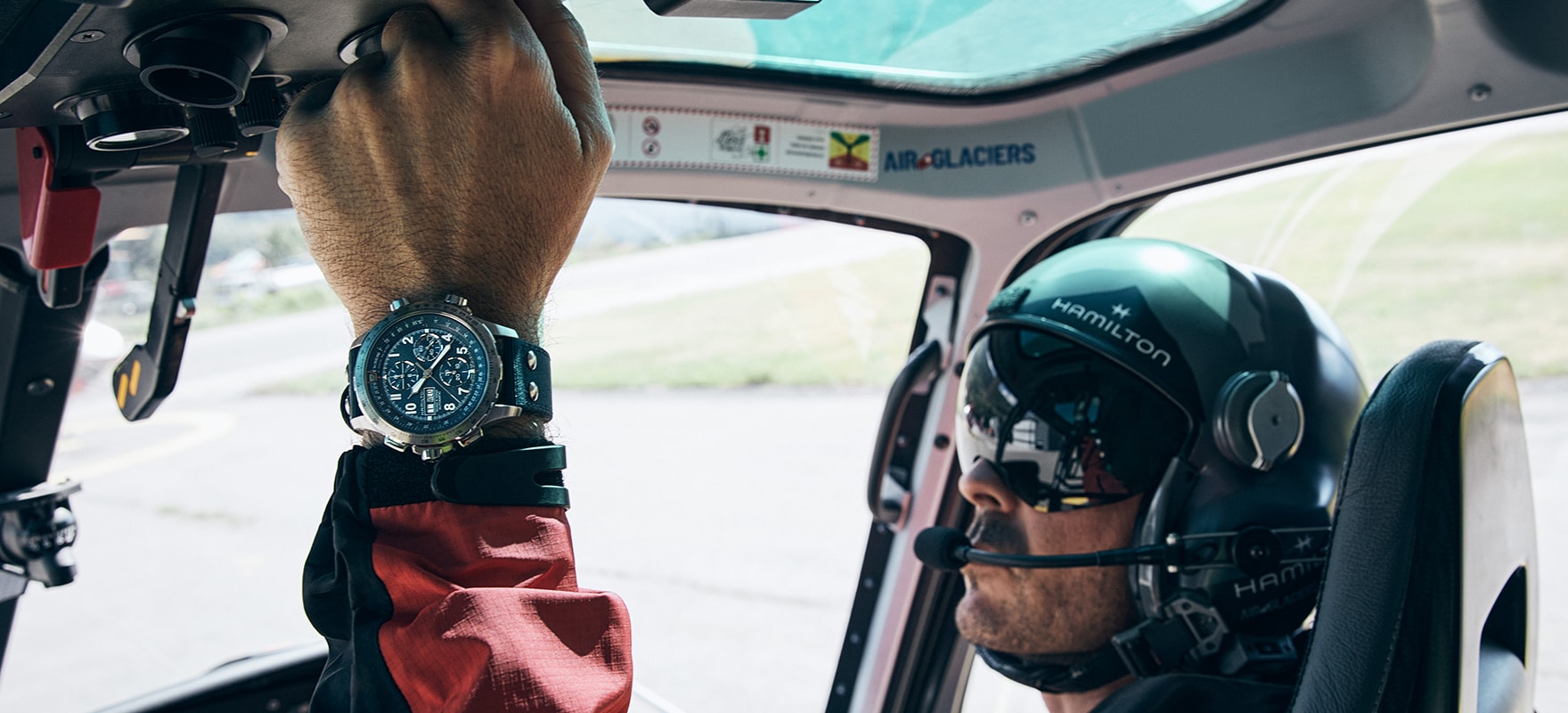 At Hamilton, we position to drive expertise and precision to the courageous daily operations of Air-Glaciers, a rescue team with a powerful dedication to honouring rescue duties in the mountains. With a reputation for accurate time keeping and Swiss precision, our exceptional line of pilot watches will assist in critical moments of rescue missions, allowing for reliability in flight and on-point timing to save lives.
Our history of serving the aviation community dates back to 1918 where pilots utilised the trustworthy precision of our watches in flight. Over the years, our aviation collection has evolved and continued to serve the flying community with timepieces integrated with proficient aviation functions and extraordinarily accurate navigation abilities. With powerful pioneering features, a precision watch has become a crucial accessory to life-saving missions and any emergency by pilots.
We are proud to present aviators with ground-breaking watch features that will truly help them in their admirable commitments in the sky. With an aim to support the best pilots in the world, partnering with Air-Glaciers whose passion reflects our own, in the desire to exceed limitations in their field, will be a fulfilling cooperation and one we see with immense promising impact.
Today the Hamilton collection includes a line of pilot watches with distinct aviation functions like the Khaki Aviation Converter Automatic Chronograph, or the Khaki Aviation X-Wind Automatic Chronograph.
Do you desire to put precision at the heart of everything you do too?
---