PIONEERING PRECISION IN A PILOT WATCH
Hamilton has been the go-to name for professional pilots for more than 100 years. We were also top of the list for the military for reliable instruments for their aviators. Our brand new Khaki Pilot Pioneer Mechanical is the latest evolution in our extensive range of reliable timepieces for military pilots.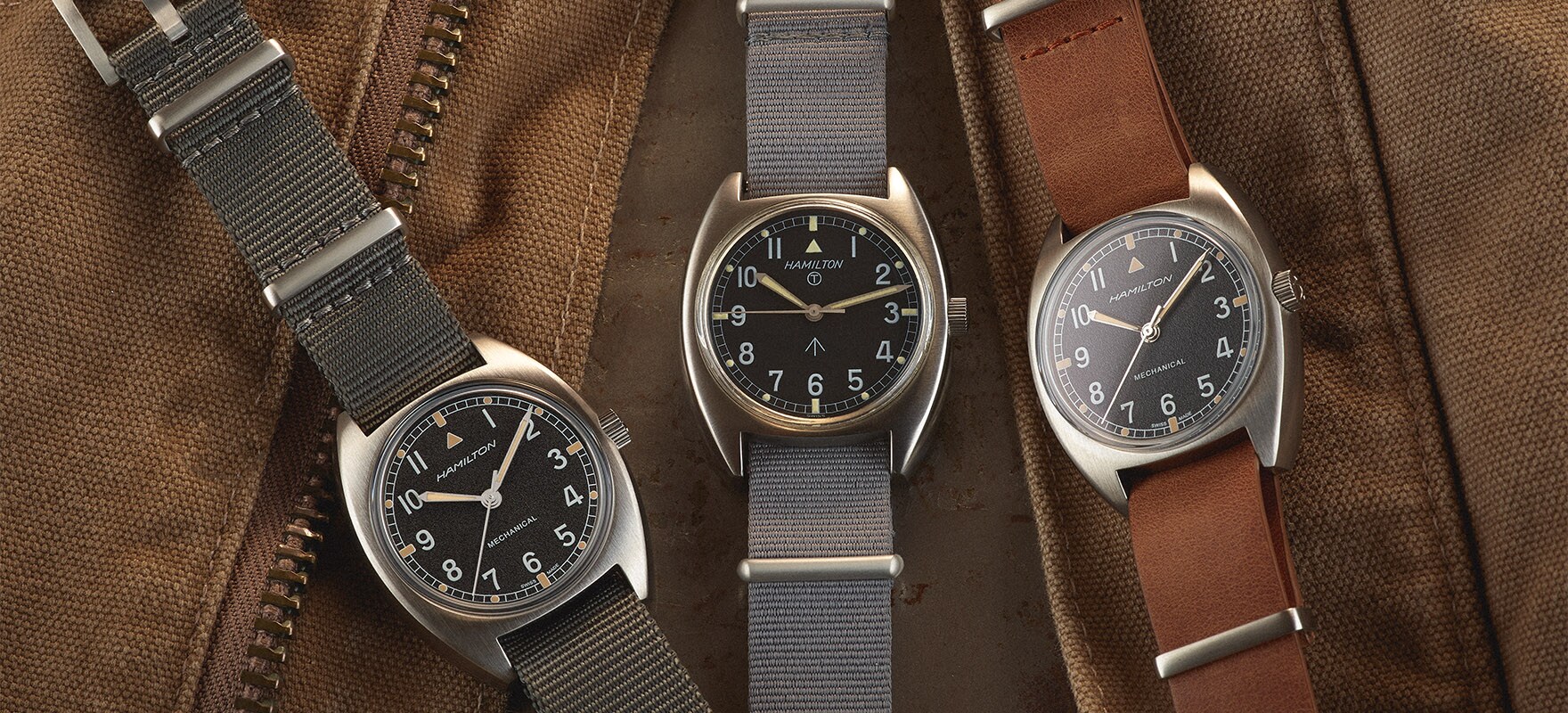 Having supplied the U.S. Armed Forces in the 1940s, we provided thousands of wristwatches to the British Army during the late '60s and early '70s. It was mainly issued to pilots and guaranteed the precision they needed to stay on time in the skies.
The hero of the new Khaki Pilot Pioneer collection is a remake of the watch of the 70s. We have added a range of 21st century touches to make sure this Pilot Pioneer is equal to the challenges of modern life on the ground or onboard an aircraft. It is an ideal piece for watch lovers seeking a watch with authentic military aviation history.
The 33mm stainless steel case is mattified to avoid unnecessary glare. The matt dial and box-shaped crystal with double anti-reflective coating also keep the readability up and the reflection down. It's a practical feature learned from our long and prestigious past timing the skies.
The engine is the modern H-50 hand winding movement. It is a mainstay of some of our best-known Khaki watches and packs an awesome 80 hours of power reserve as well as the Hamilton precision pilots need.
This is an authentic '70s update right down to the smallest details. The black dial has a unique structure, which calls to mind the case of cameras or binoculars from the pre-digital age. Finishing off the military feel are the NATO straps in a choice of durable storm gray textile or vintage-look brown leather.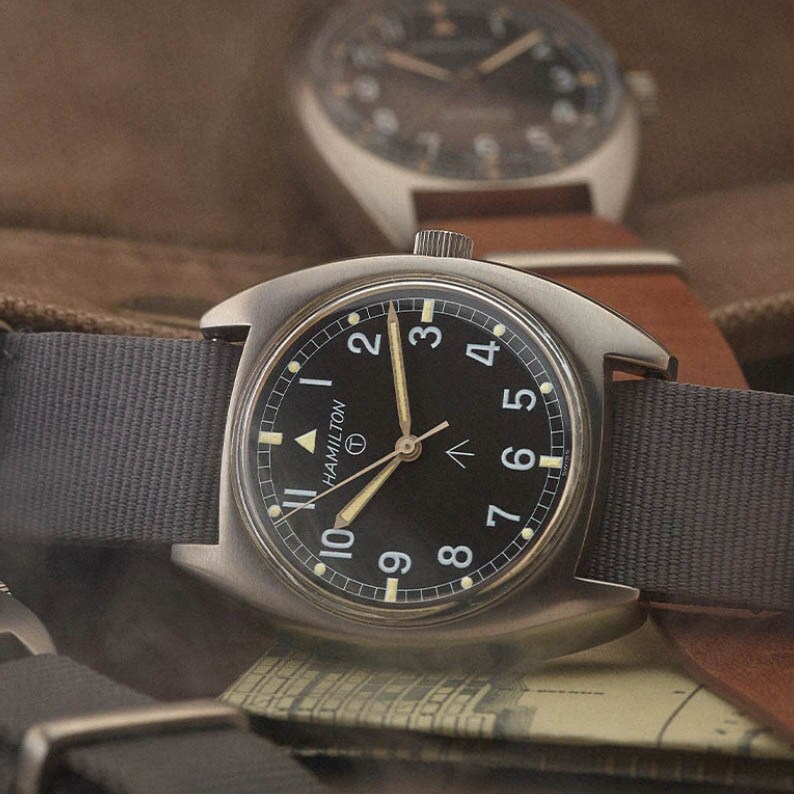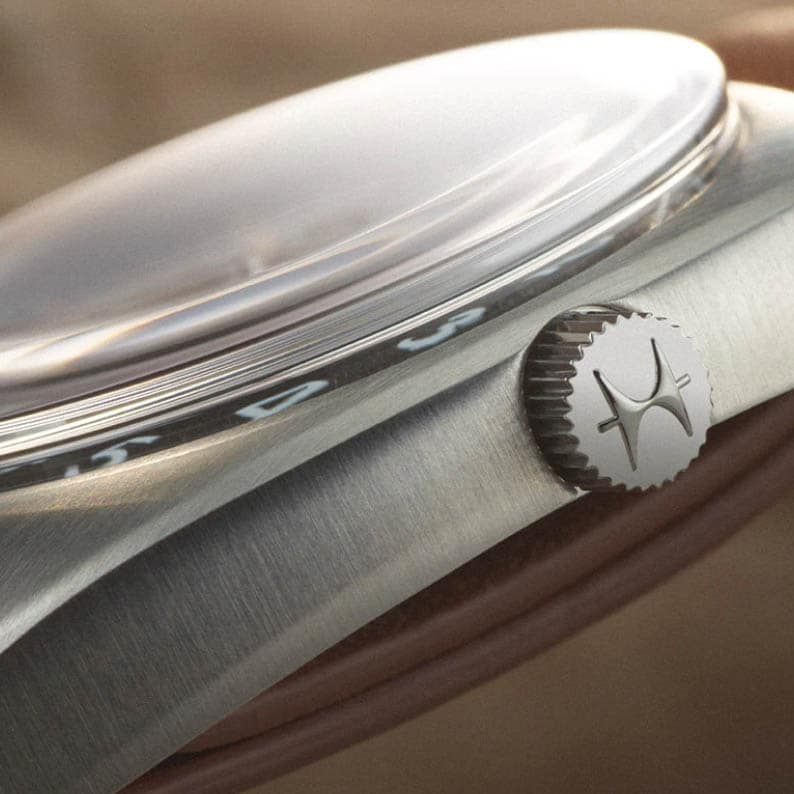 If you are looking for reliable precision and genuine military heritage, the Khaki Pilot Pioneer will definitely be on your radar.
---