Khaki Field
Titanium Auto
Automatique | 42mm | H70665533
For over 100 years, Hamilton provided thousands of watches for the military. Today, we draw on that experience to create field watches for modern life. With a combination of lightweight functionality and military style, the Khaki Field Titanium Automatic is ready for action.
Prix de vente recommandé (TVA incl.)
H-10
A three-hand movement with a date function and boasting a superior power reserve of 80 hours, the H-10 appears with intricate contrasting snail and pearled patterns for the American Classic models it drives and streamlined surfaces for the pilots' watches.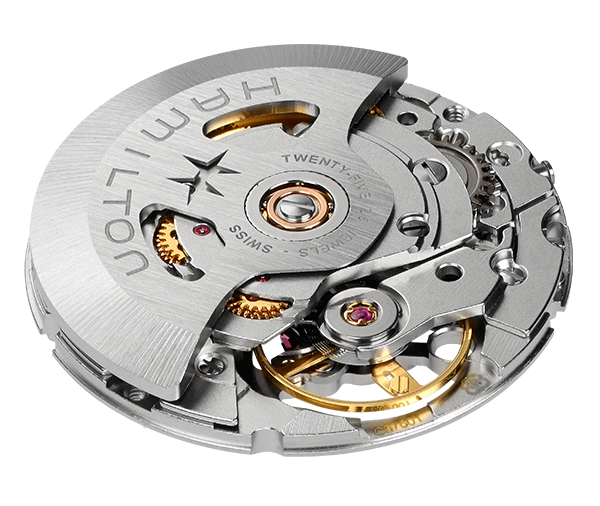 Partagez votre expérience
#timematters
#hamiltonwatch