Jazzmaster
Power Reserve Auto
Automatique | 42mm | H32635521
When tradition meets innovation, the results are rarely so harmonious. The Jazzmaster Power Reserve uses simple design outside to balance the strength of the new H-13 movement inside. Only the power reserve scale hints at the stamina of the 80 hour reserve this model offers.
Prix de vente recommandé (TVA incl.)
H-13
For the Jazzmaster Power Reserve, Hamilton created the new H-13 movement with extended 80 hour power reserve, which is displayed on the dial through the power reserve indicator. The movement is tastefully decorated and visible through the see-through case back.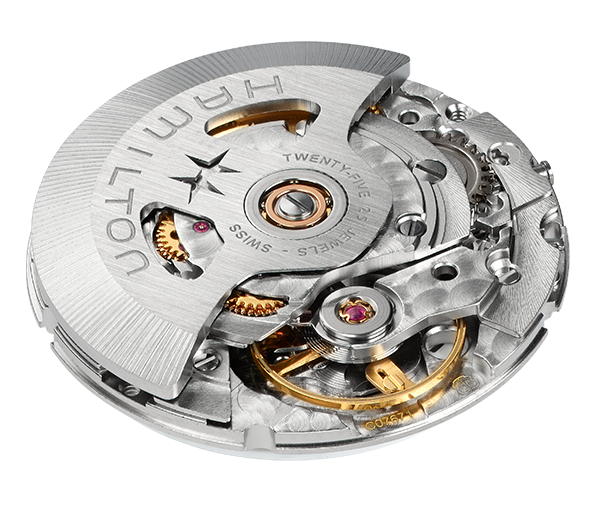 Partagez votre expérience
#timematters
#hamiltonwatch