Jazzmaster
Viewmatic Auto
Automatique | 40mm | H32515641
A see-through case back adds a twist to the traditional design of the Jazzmaster Viewmatic. Contemporary watchmaking and quality craftsmanship find the perfect balance in this handsomely refined timepiece.
Prix de vente recommandé (TVA incl.)
H-10
A three-hand movement with a date function and boasting a superior power reserve of 80 hours, the H-10 appears with intricate contrasting snail and pearled patterns for the American Classic models it drives and streamlined surfaces for the pilots' watches.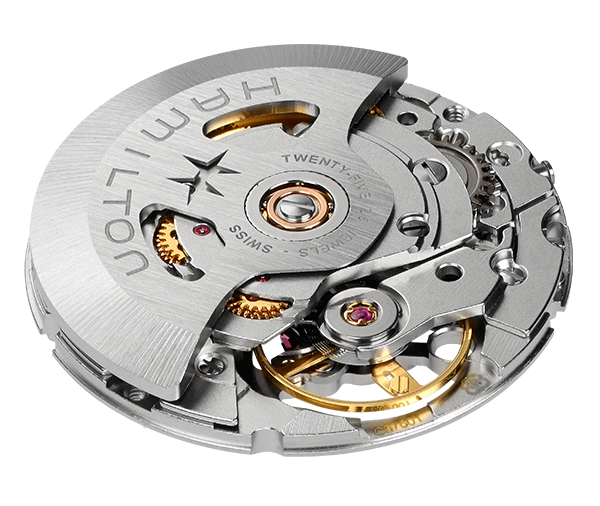 Partagez votre expérience
#timematters
#hamiltonwatch