Jazzmaster
Open Heart Auto
Automatic | 42mm | H32705142
The Jazzmaster Open Heart 42mm perfectly balances tradition and innovation. A precise cut-out design reveals our Swiss-made automatic movement in action as it keeps time through all of life's adventures. A variety of dial and strap combinations made from high quality materials reflect the personality of the wearer and show Hamilton at its best.
Recommended retail price (incl. VAT)
H-10
A three-hand movement with a date function and boasting a superior power reserve of 80 hours, the H-10 appears with intricate contrasting snail and pearled patterns for the American Classic models it drives and streamlined surfaces for the pilots' watches.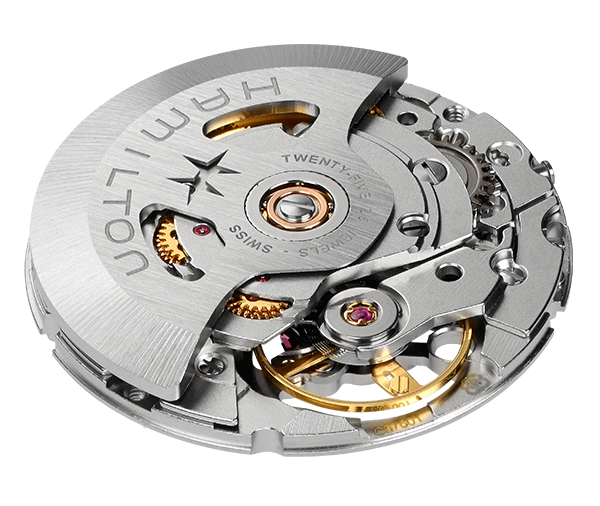 #timematters
#hamiltonwatch