WORLD'S FIRST DIGITAL WATCH NOW YIELDS GREEN HYBRID LCD-OLED DISPLAY
Introducing our latest PSR watch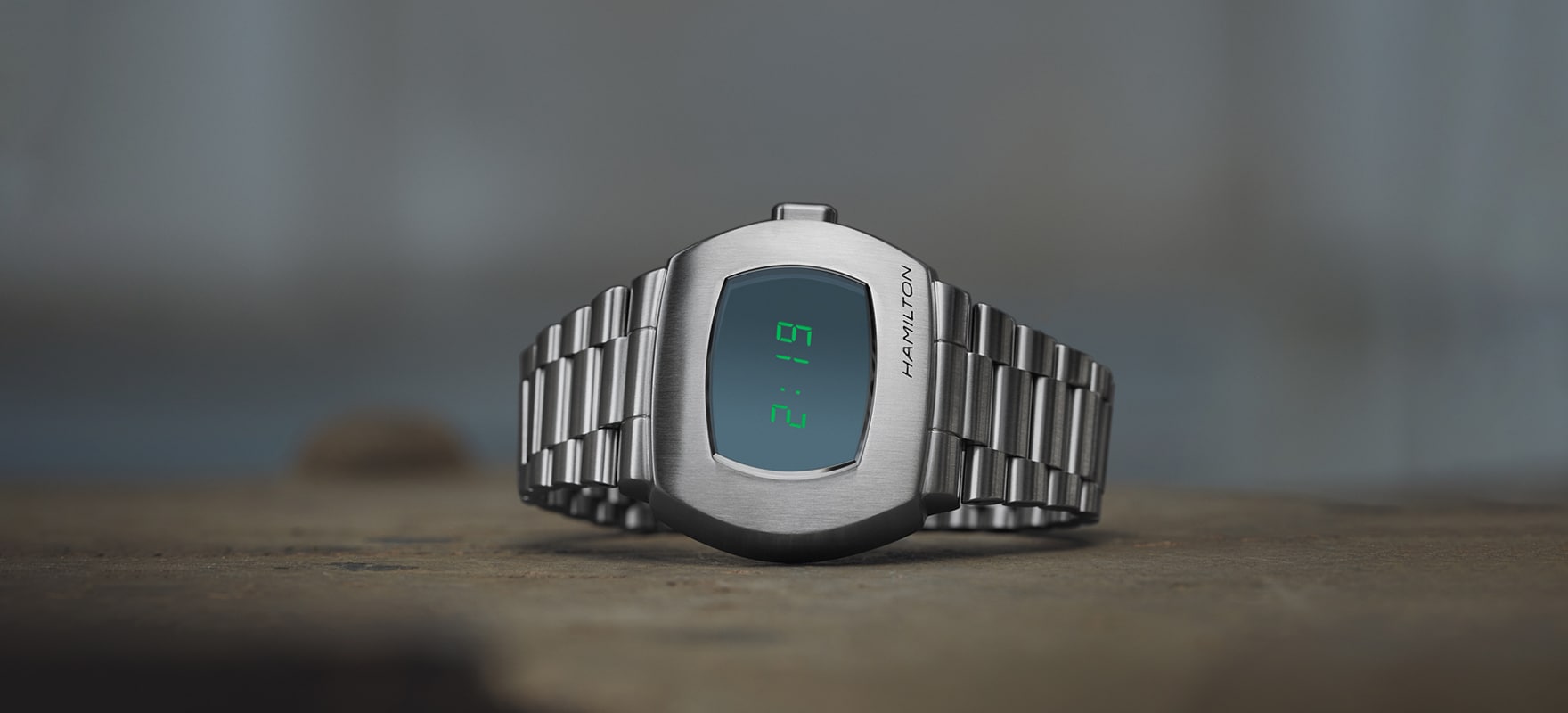 Heralded as the world's first digital watch, the PSR, known for its disruption to the market through revolutionary design characteristics that reflect the pioneering and forward-thinking era of the space-age design now gets an upgrade with our latest model that continues to fulfil the legacy of the original Pulsar wristwatch.
With a combination of ground-breaking technology and an innovative and futuristic aesthetic, the new PSR model is a dynamic take on the 1970s original, featuring the same avant-garde case design, and a brand new striking appearance with hybrid LCD-OLED display.
Accurate timekeeping is empowered through vivid green numbering, whilst full brightness can be achieved through the swift press of the PSR's signature button. Digital quartz movement pairs with a stunning bracelet to attain the model's exquisite upgrade.
It's not purely aesthetically pleasing though, this fully functional modernised model garners 10 bar water resistance and is constructed with stainless steel, providing sharp precision as well as sublime durability. It is ready for any adventure ahead and is willing to support you in anything modern day propels at you.
For those wanting to make a statement, the entire PSR family, including the latest model serve strong style game.
---
Let's explore all the state of the art Pulsar models!