Jazzmaster
Maestro Auto Chrono
Automatic | 45mm | H32766513
When timing is the key to success, it's important to have a timepiece that you can rely on for precision - and that looks the part. Whether on the wrist of a conductor, a musician or an appreciative listener, the Jazzmaster Maestro Auto Chrono always strikes the perfect tone.
Recommended retail price (incl. VAT)
H-21
Das H-21 ist ein leistungsstarkes automatisches Chronographenwerk mit einer erweiterten Gangreserve von 60 Stunden, dank derer es sich perfekt für die sportlichsten Modelle eignet. Das H-Muster auf der Brücke für die Schwungmasse lässt keinen Zweifel daran, wer dieses Uhrwerk entwickelt hat.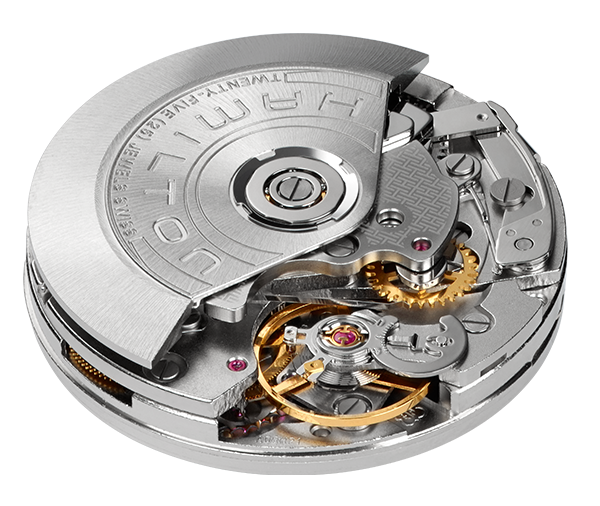 #timematters
#hamiltonwatch