THE SIGNATURE WATCH THAT KEEPS ELVIS' LEGACY ALIVE
Rock music royalty Elvis Presley remains a catalyst of inspiration for new iconic watch designs here at Hamilton.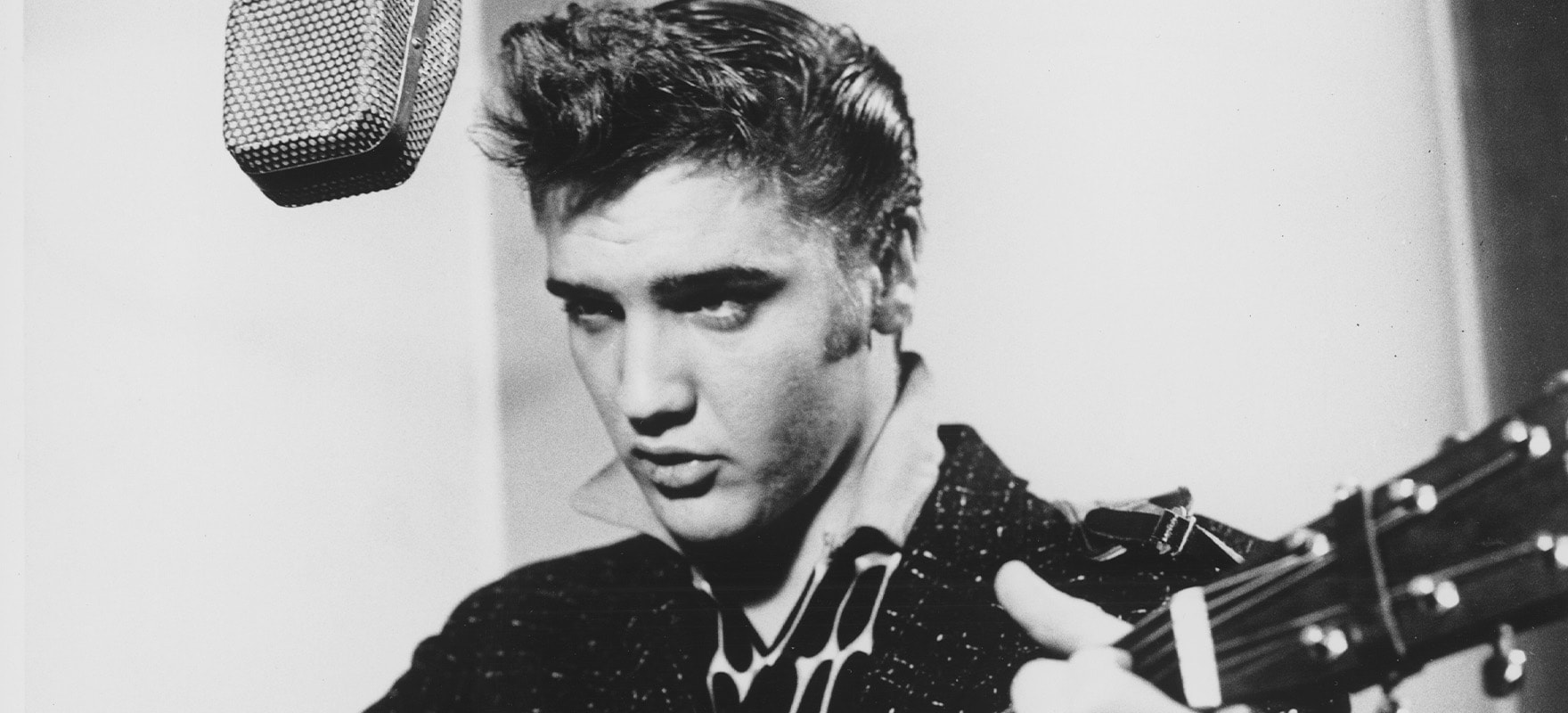 The rebellious counter-culture that took off in 50s America, inspired everything from new genres of music like rock and roll to new dress styles that reflected the hedonistic lifestyle.
This time of transition was pivotal in the creation of our initial Ventura watch, which was a model that challenged the norm in terms of watch designs.
In addition to being the world's very first electric watch, the stand-out triangular shape echoed the rocket ship tail fins of the extravagant American cars at the time. The triangular watch face became a truly iconic Hamilton design feature that fit in perfectly with Elvis' extraordinary lavish lifestyle and most characteristic looks.
Inspired by the style and function of the original Ventura wristwatch worn by the King of Rock'n Roll Elvis Presley himself, we've introduced a trio of new Ventura models for both men and women. The styles have been enhanced with fresh and modernized look to include two sleek versions and a striking skeletonized XXL style.
The new models based on the iconic timepiece known widely as the Elvis watch, carry the moody blue connotations that the rock star characterized over his lifetime. Streamlined to suit the demands of the modern world, the XXL Skeleton has been maximized to a larger size to accentuate the elaborate geometric shape, and allows a glance into the mechanical movements through tactical cutaways behind the dials. The slender Ventura S models have been adapted to exude elegance through a sleeker size, offering two satin dial colorway options and matching rubber straps.
At Hamilton, we will continue to celebrate Elvis' legacy through our transformative designs that aim to transport you back to the height of his stardom.
New adaptations will never fail to intertwine modern-day societal needs and innovation with the Hamilton spirit. Let's explore the new styles!
---