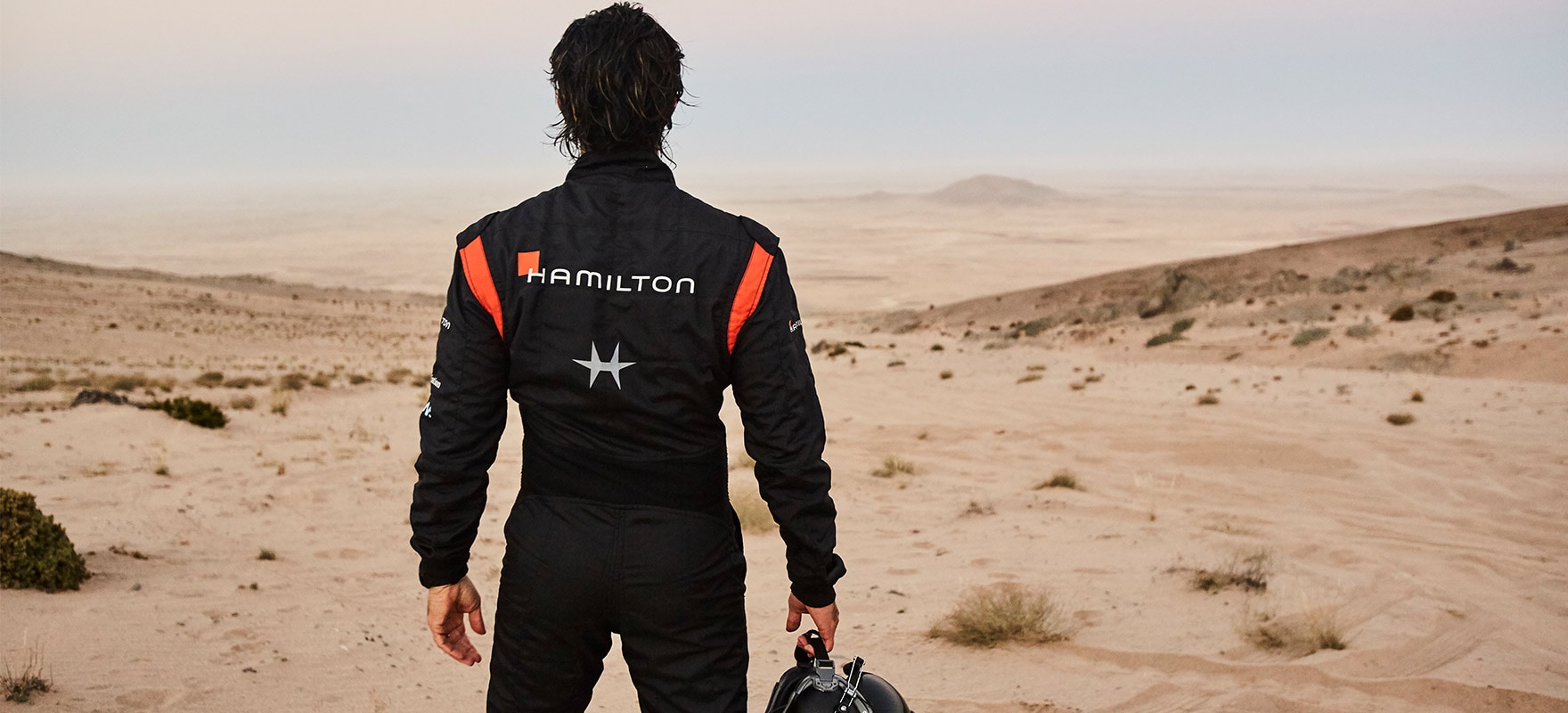 OUR AVIATOR WATCH IS THE PERFECT CO-PILOT IN DREAMS OF FLIGHT
For Dario Costa, the sky has never been the limit, but only the beginning.
He became a pilot at just 16, taught as the youngest flight aerobatics instructor in Italy and has experience flying more than 50 types of aircraft. Known for his skill in navigating extremely challenging conditions, Dario is one of our aviation ambassadors, and proudly wears his Hamilton pilot watch during every flight. When he had the opportunity to make flying history yet again, he didn't hesitate
The opportunity was a project that allowed Hamilton to unite our two passions: aviation watches and cinema. Nearly two years in the making, the project culminated in a unique and daring movie featuring Dario's aerobatic flying skills over the dunes of Namibia.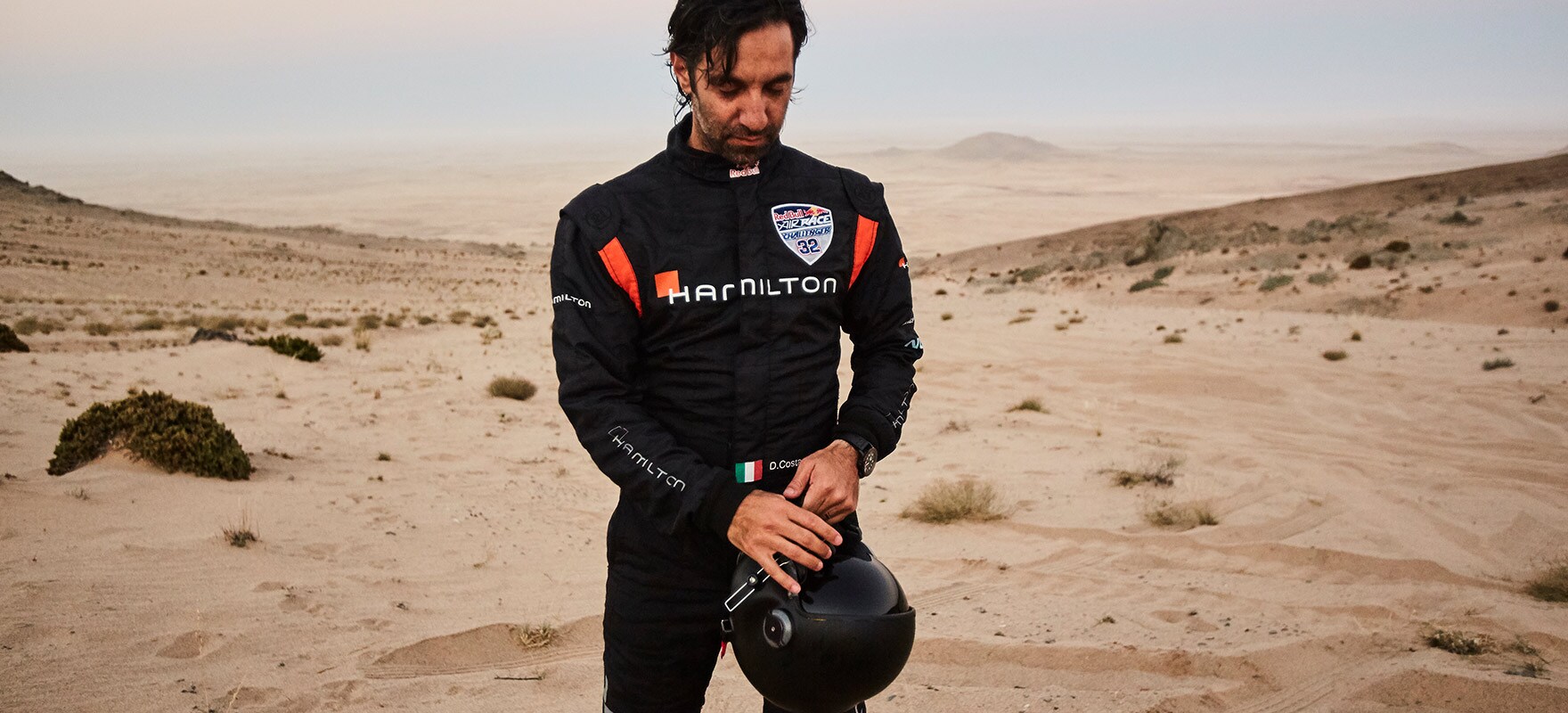 Dario's passion for flying is showcased by the outstanding British photographer and filmmaker, Jacob Sutton. Known for the unique tone and unbeatable energy of his work, Jacob was the perfect partner to capture this first-ever flight path.
Flying from a dream to reality
The final result of this partnership between Hamilton, Dario and Jacob is the inspirational short film, Dreams of Flight. Filmed in the Swakopmund dunes in Namibia, it is truly a celebration of flight in its purest form.
For three days, an international crew worked to capture every angle of action precisely timed by Dario's Khaki X-Wind pilot watch. A helicopter crew, a crew on the ground and cameras mounted on the fuselage of Dario's plane were used to record the footage even during extreme weather.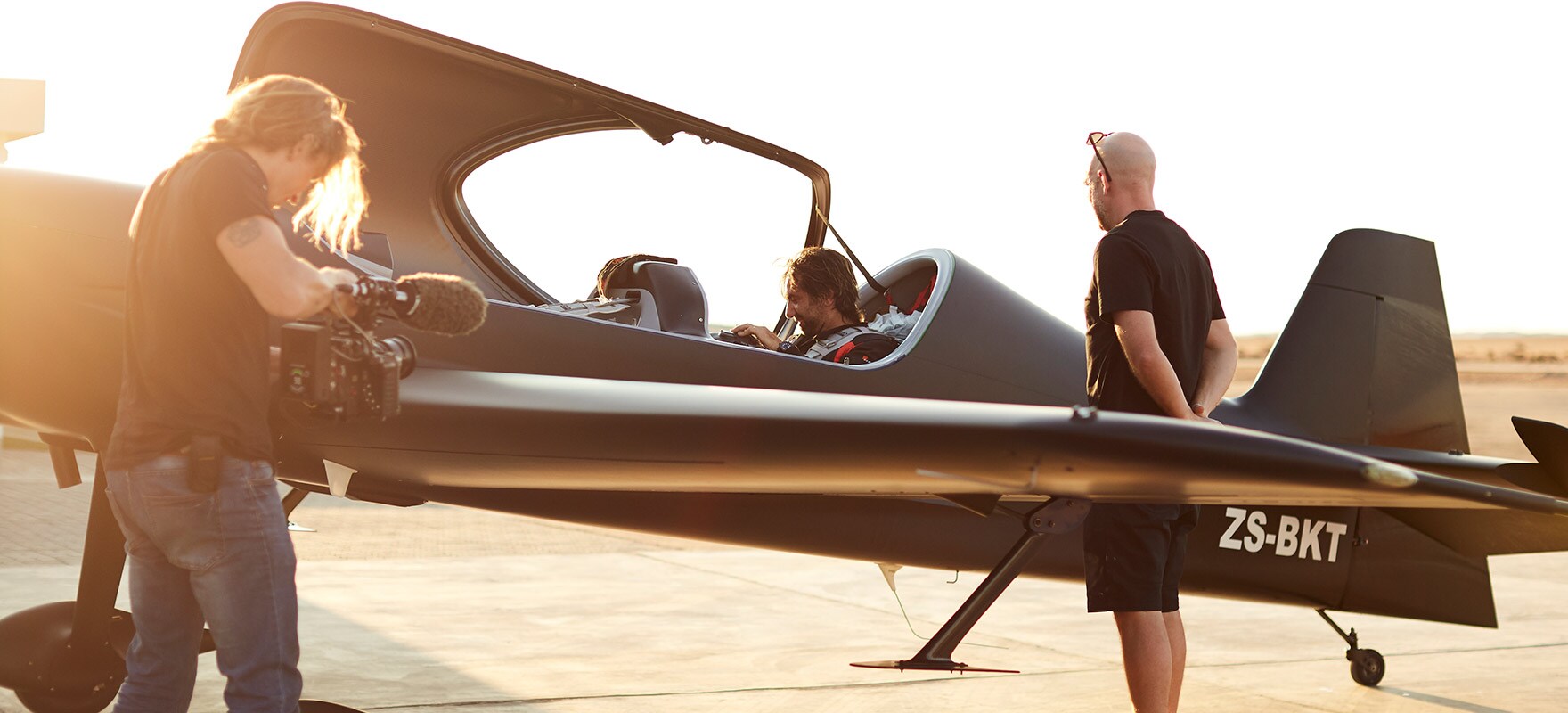 High winds, sand, fog and temperatures exceeding 40°C (104°F), created nearly un-flyable conditions. And the heat was even more extreme for Dario inside the specially adapted all-black aerobatics plane chosen for the shoot. But the entire team overcame every challenge so that this film of the first proximity flight over the dunes of Namibia could go from a dream to a reality.
The perfect timepiece for an adventure
What appears wonderfully simple on film required incredible skill and complex preparation. Low air density changed the aerodynamics and reduced engine performance making smooth flight almost impossible. No one had ever before flown an aerobatic plane so close to these dunes at speeds of more than 370km/h, and Dario was presented with one of his greatest mental and physical challenges to date.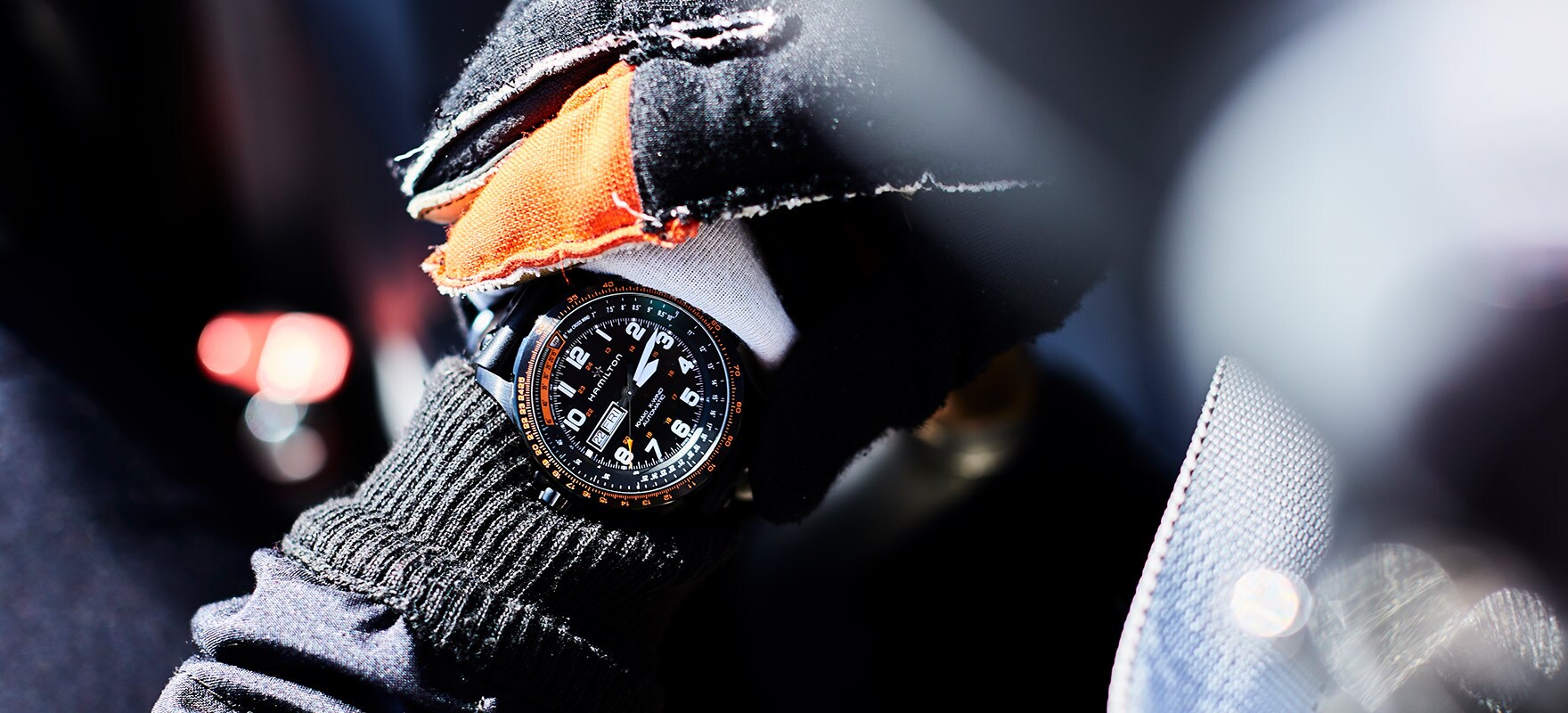 But with determination, years of experience and his favorite co-pilot, he once again made history. The Khaki X-Wind Day Date, one of Hamilton's most technical aviator watches, accompanied Dario during his many hours in the cockpit and helped him navigate through uncharted territory. Designed to be readable, reliable and precise, the pilot watch ensured he had all the information he needed at all times.