When renowned American industrial designer Richard Arbib first sat down with a blank sheet of paper and was told by Hamilton to design whatever he wanted without regard for practicality, he could never have known that the very first sketch he made would become a 20th century icon that's still turning heads more than 60 years later. This is the story of the Ventura.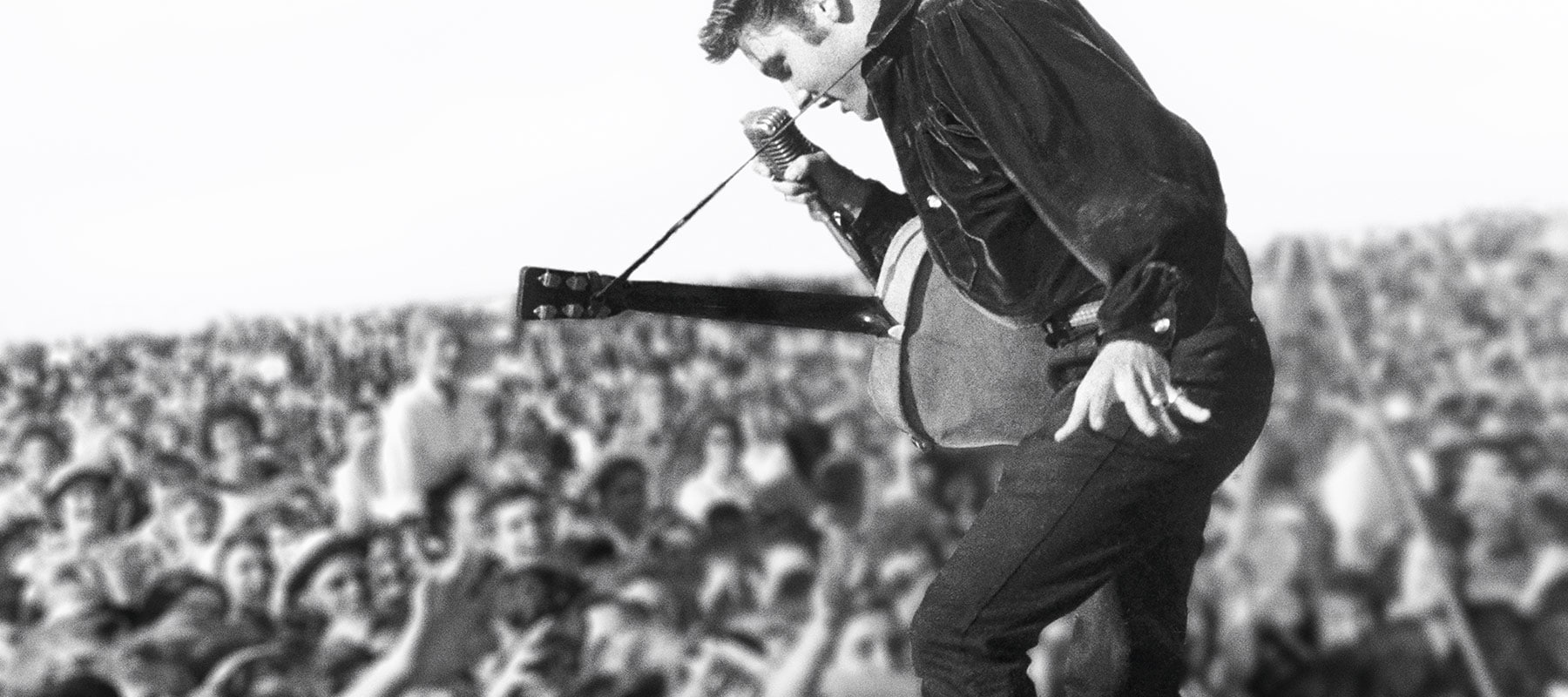 The beginnings of Ventura took place in 1950s America. It was a time of transition. As the world emerged from years of conflict and austerity, there was suddenly time for growth, prosperity and the start of a rebellious counter culture that teenagers seized upon. Part of this movement was a new style of music, known as Rock and Roll, that would impact the whole world as it fused many different styles to create a distinctive sound – and a new look – that still influences artists today. Leather jackets, denim jeans and slick, sculpted hairstyles were part of the look and became the new uniform of youth.
Who knows if it was the shapes of the day – shiny chrome fenders on cars, imaginings of what the future would look like – or the unrestricted freedom to create that led to Arbib's improbable design? What we do know is that Hamilton found a way to create the shield-shaped case in stainless steel, to add a crown into the unusual shape, to develop a way to fix the leather strap and metal bracelet and to add what catapulted Ventura to hit status.
The Ventura was the world's first electric watch, powered by a battery. Its electrical properties made Ventura a watch that created an instant sensation and that revolutionized the world of watchmaking.
But, what kept Ventura at the forefront of the public's imagination was its appearance, four years later, on the wrist of global megastar Elvis Presley in his 1961 musical comedy, 'Blue Hawaii'. Blessed with an immense talent that catapulted him to stardom, Elvis was the superstar of the Rock and Roll revolution whose shockwaves inspired a generation and made him a cultural icon.
Just as Elvis and his contemporaries fused rhythm and blues, country and western and soul music to create Rock and Roll, Hamilton used an unusual combination of intricate design, watchmaking heritage, precision and innovation to create the Ventura.
That Elvis and Ventura's paths to fame seemed inextricably linked is perhaps a coincidence, but the properties that made them both a firm favorite with the public and a symbol of the times are indisputably shared. Bringing something completely new and different to a public that craved the future in the present was the key to their success.
The Ventura originally stayed in production for seven years before it was retired, but demand remained strong and it quickly became a collectors' item. As an icon, Ventura was always bound to make its comeback and Hamilton brought back this beacon of Mid-Century Modern design to its collection in 1988. It has remained in production ever since. The Ventura's link to the King of Rock and Roll also remains strong: 2015 saw the launch of a new collection of the Ventura to coincide with what would have been Elvis Presley's 80th birthday.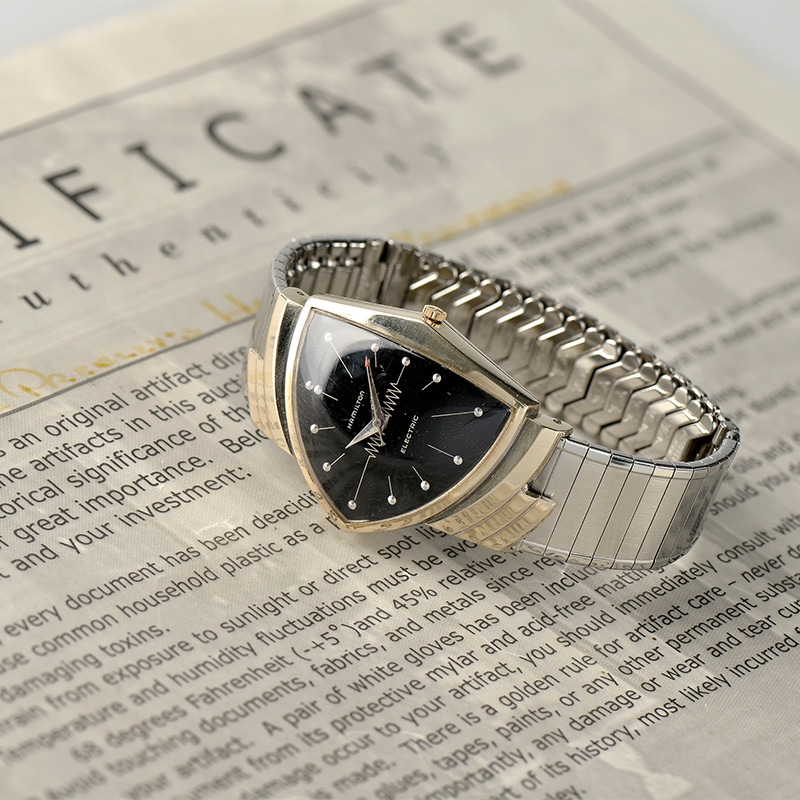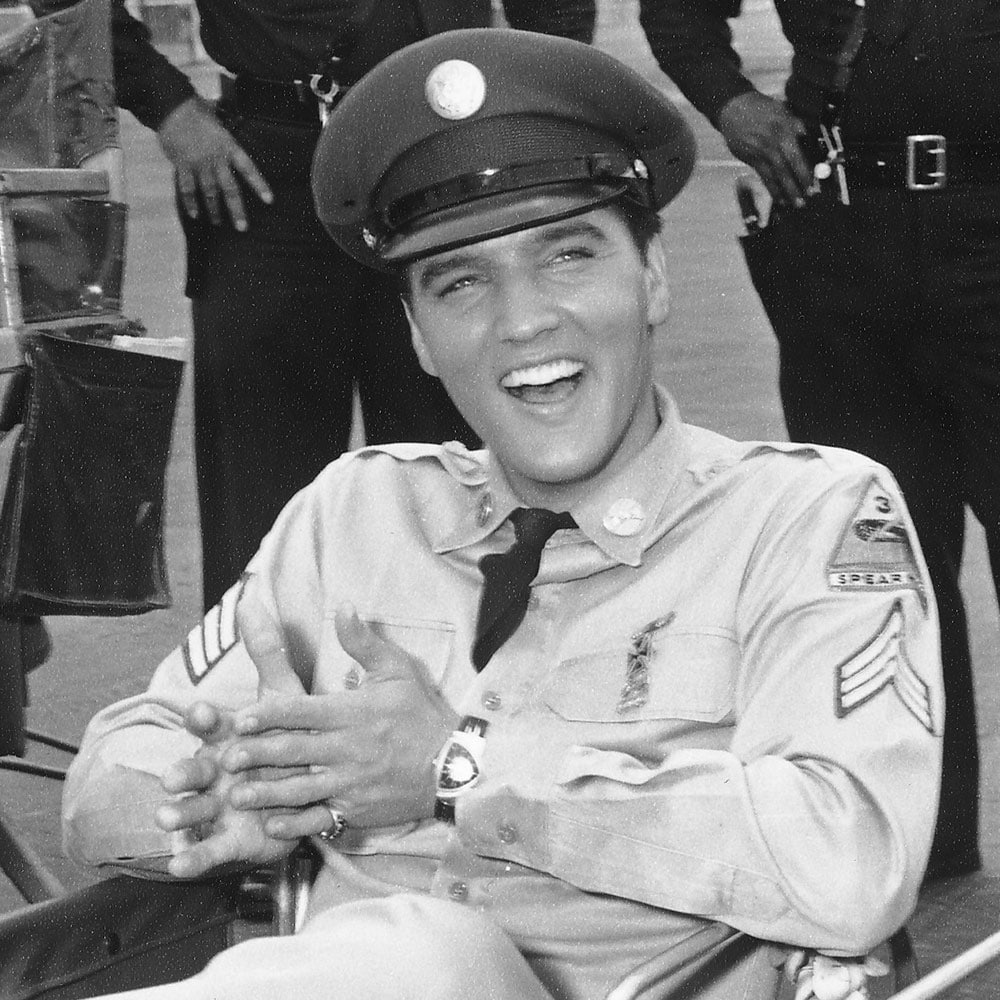 The launch of new editions in 2017 marked 60 years since Richard Arbib first sat down with a blank sheet of paper and no restrictions. The rest is history.
Elvis™ and Elvis Presley™ ©2021 ABG EPE IP LLC
---