HAMILTON IS THE PROUD PARTNER OF PATRULLA ASPA
At Hamilton, we're proud to be an official sponsor of the Spanish Patrulla Aspa helicopter display team. Since 2012, we have been able to rely on feedback from the team of pilots which helps us to develop new features for our watches.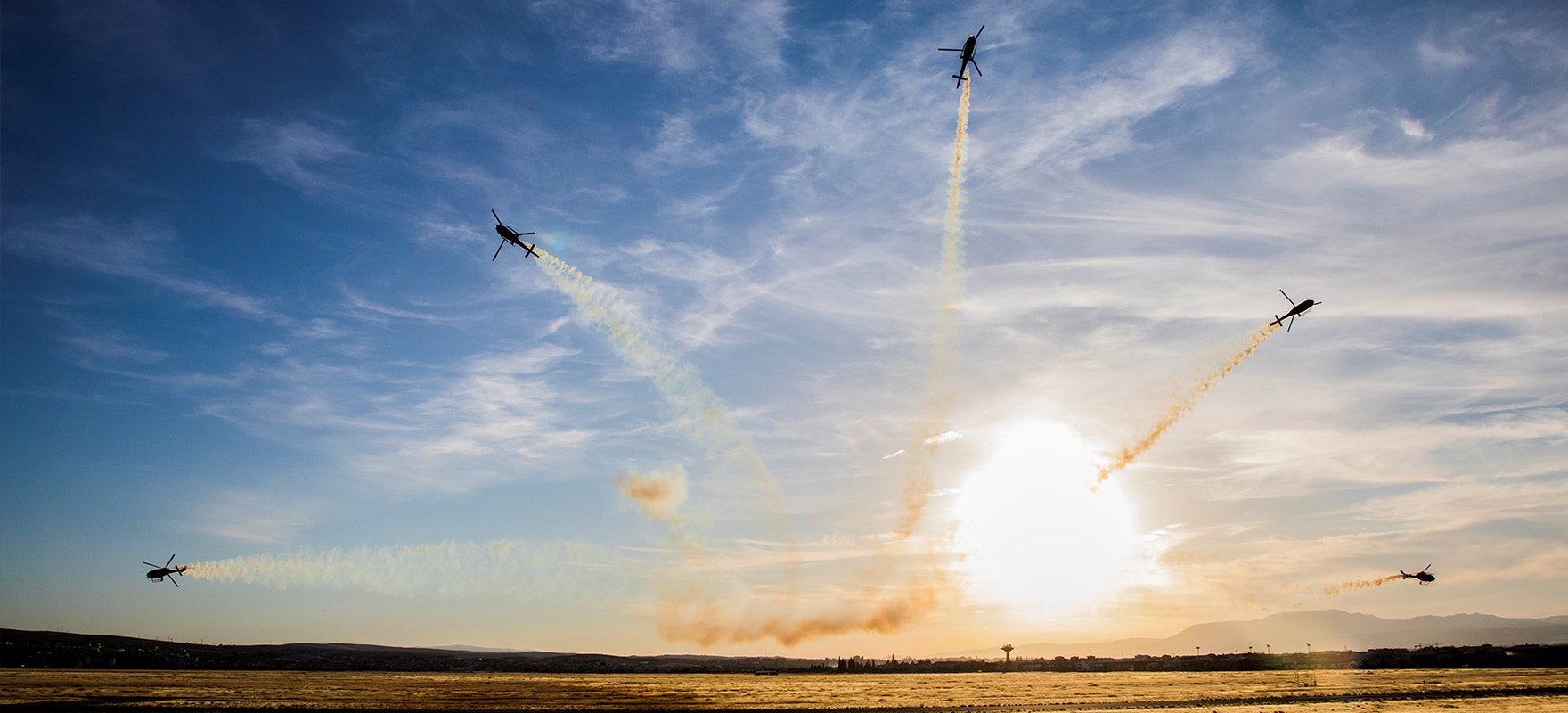 Patrulla Aspa is a part of the Spanish Air Force and is based at the Armilla Air Base, Granada. The team has five Eurocopter EC-120 Colibri helicopters and each is piloted by two Officers who are also flight instructors at the helicopter training school.
In total, there are 29 members of the team – a mix of pilots and mechanics. The team participates in air shows in Spain and abroad each year, dazzling the crowds with their amazing displays. They are known for their formation flying and their spectacular aerobatic stunts, which include flying upside down!