TAILORING TIME

Hamilton and costume designer announce watch capsule. Travel through time hollywood-style with alluring timepieces for today and tomorrow.
Acclaimed for her work tailoring characters for "Mad Men," "Deadwood" and "Why Women Kill," Janie Bryant is an expert at using the power of costume design to take audiences beyond the screen. With extraordinary attention to detail and a love for research, she gives characters an authenticity that truly brings the past to life, today.

"In film, we use fashion to establish a narrative's setting and a character's personality. This capsule brings that dynamic expression off-screen with timepieces that reimagine the relationship between past, present and future."
TODAY

Janie expresses the immediate evolution of our chosen capsule watches with subtle colors, soft textures and warm tones. Diamond accents, light yellow gold PVD and a powdery rose leather give today's timepieces a dash of Hollywood glamour.
TOMORROW

If Bryant's interpretation of present-day is understated poise, tomorrow shines bold and bright. Metallic leather straps, smooth textures and cold tones bring our historical designs seamlessly into the future.
Janie Bryant

"I really love that costume design is about creating different time periods but it also appeals to modern audiences. We get to see all of our work on a set and know - that piece of film or TV show will last forever."
Janie Bryant is an Emmy® Award winning costume designer well known for her work on AMC TV's "Mad Men", and HBO's "Deadwood."

She most recently designed two seasons of "Why Women Kill," a comedic drama set in various decades, and is currently the costume designer of "Y: 1883," the highly anticipated prequel to Paramount's "Yellowstone." Acclaimed for her ability to bring the past to life on-screen, Janie's costume design creates characters that are both authentic and relatable. A recipient of Hamilton's Behind the Camera Awards, Janie's latest off-screen collaboration reimagines iconic timepieces for today and tomorrow.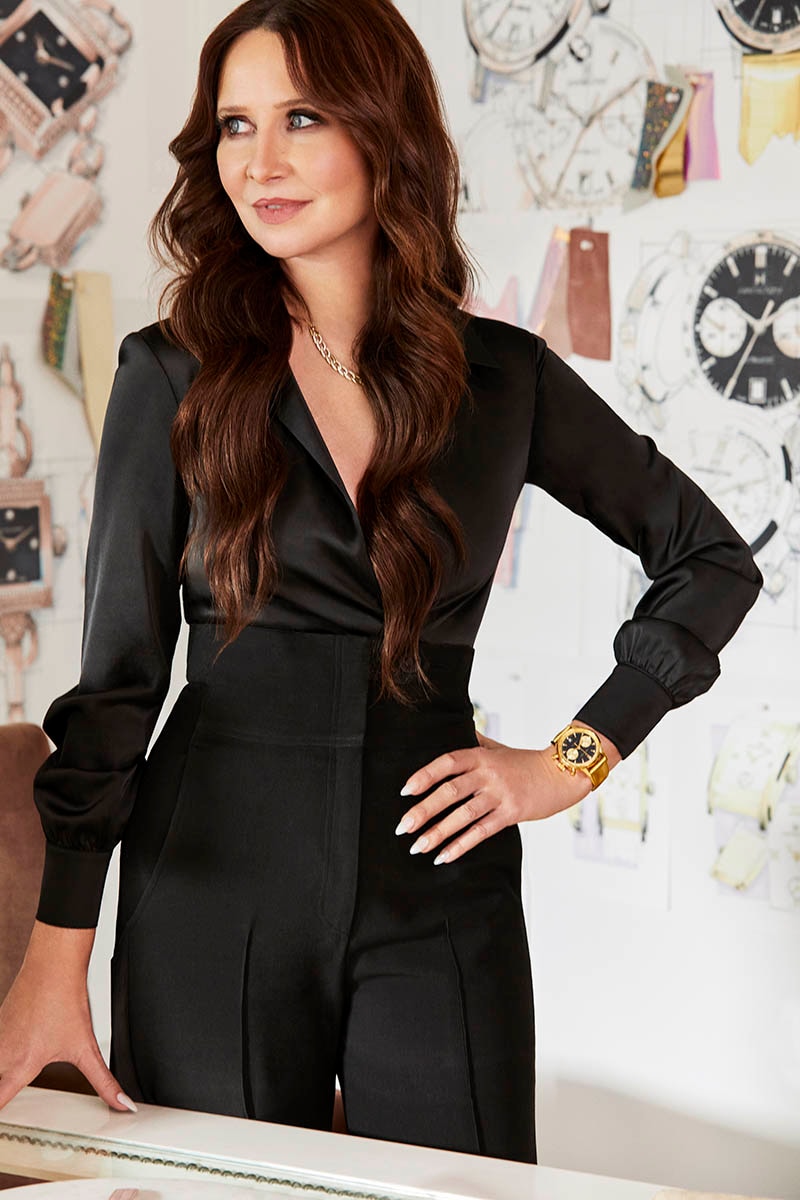 Copyright © 2021 Hamilton International Ltd. All rights reserved.